Smoked trout brandade was part of a spread that I created for the now-defunct Spoonful magazine (RIP). The theme for that issue was "smoke." I spent a lot of time and energy honing these recipes (not to mention the multiple iterations of my editorial write-up), but the magazine, unfortunately, went under before the issue (and my recipes) made it to print. C'est la vie.
On the bright side, I'm free to share this recipe with you. I love smoked fish (my Eastern European ancestry might begin to explain my affinity for smoked fish). I also happen to love brandade. What's not to love, it's rich and decadent and delicious.
Traditionally, brandade is an emulsion of rehydrated salt cod and olive oil. In this case, I substituted home-smoked rainbow trout, so while technically not brandade, its taste and texture will be certain to satisfy. You can use any number of hot-smoked fish such as haddock, mackerel, or even bluefish. And, if you're feeling adventurous and have the time and own a smoker, you can smoke the fish yourself (which I did). In my experience, when I smoke the fish myself, it's not nearly as salty as its store-bought counterpart. The process is not difficult, though is in fact time consuming (principally, passive cooking time).
There are many versions of brandade out there. Recipes vary based on the ratio of fish to potato to cream/milk. The addition of mashed potatoes yields a milder brandade. You can also swap half and half for milk or cream; just depends on how decadent you like your brandade. You can enjoy brandade at room temperature; better still, pop it in the oven for 15 to 20 minutes at 400F until warmed through and slightly browned and crispy on top.
Was really pleased with my smoked trout brandade. Light and fluffy, with a nice balance of fish to whipped mashed potato. Not too creamy, with just the right amount of smoke. It makes for a great starter/appetizer.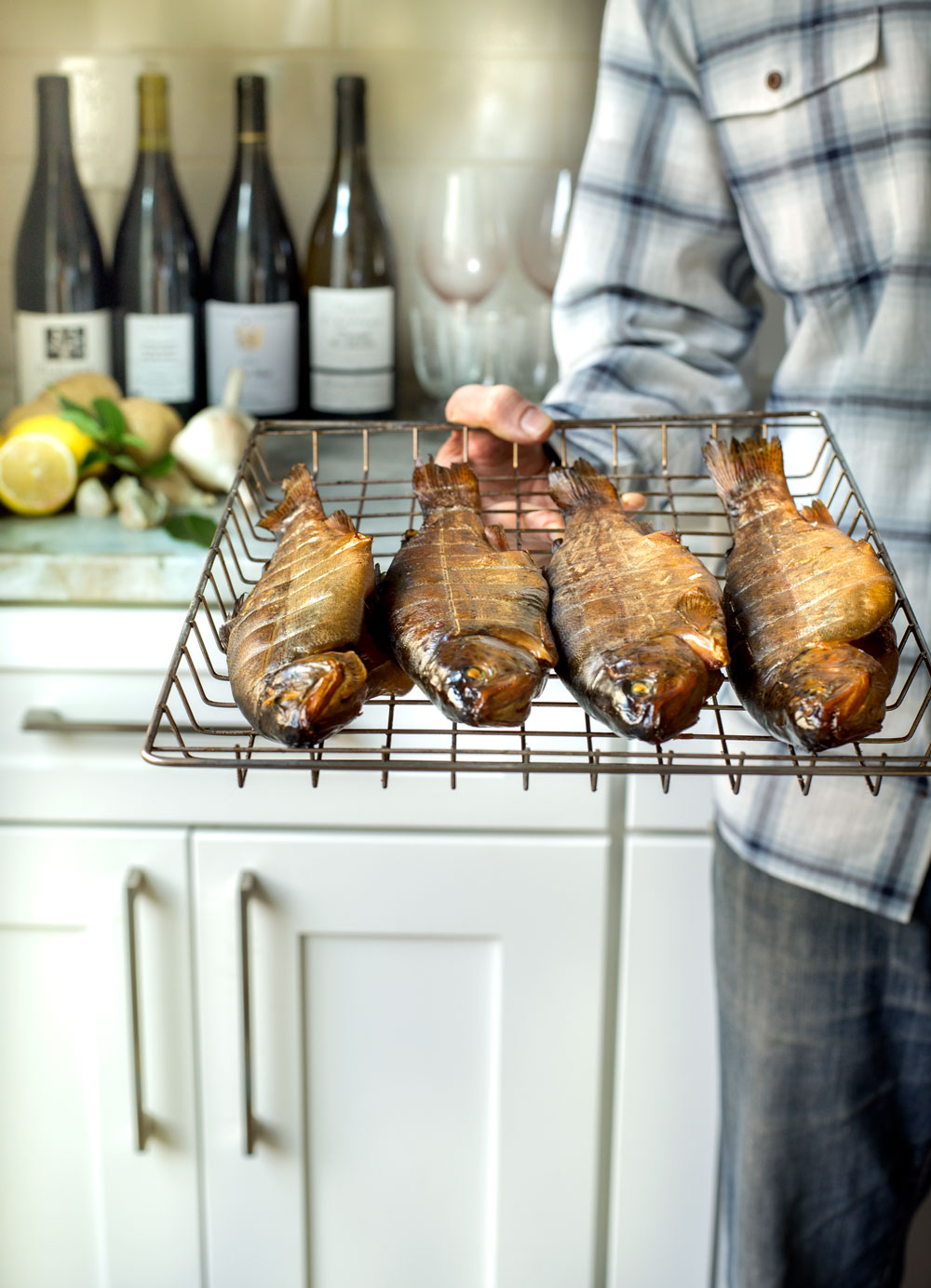 Home-smoked trout, out of the smoker…I brined the fish (for four trout: 1/2 cup kosher salt, 1/2 cup brown sugar, 1 gallon water, at least 2 hours up to overnight, then rinse and pat dry) and then smoked them over low heat (200F for 2 hours, mild wood like alder, apple or cherry) until pleasantly smoky.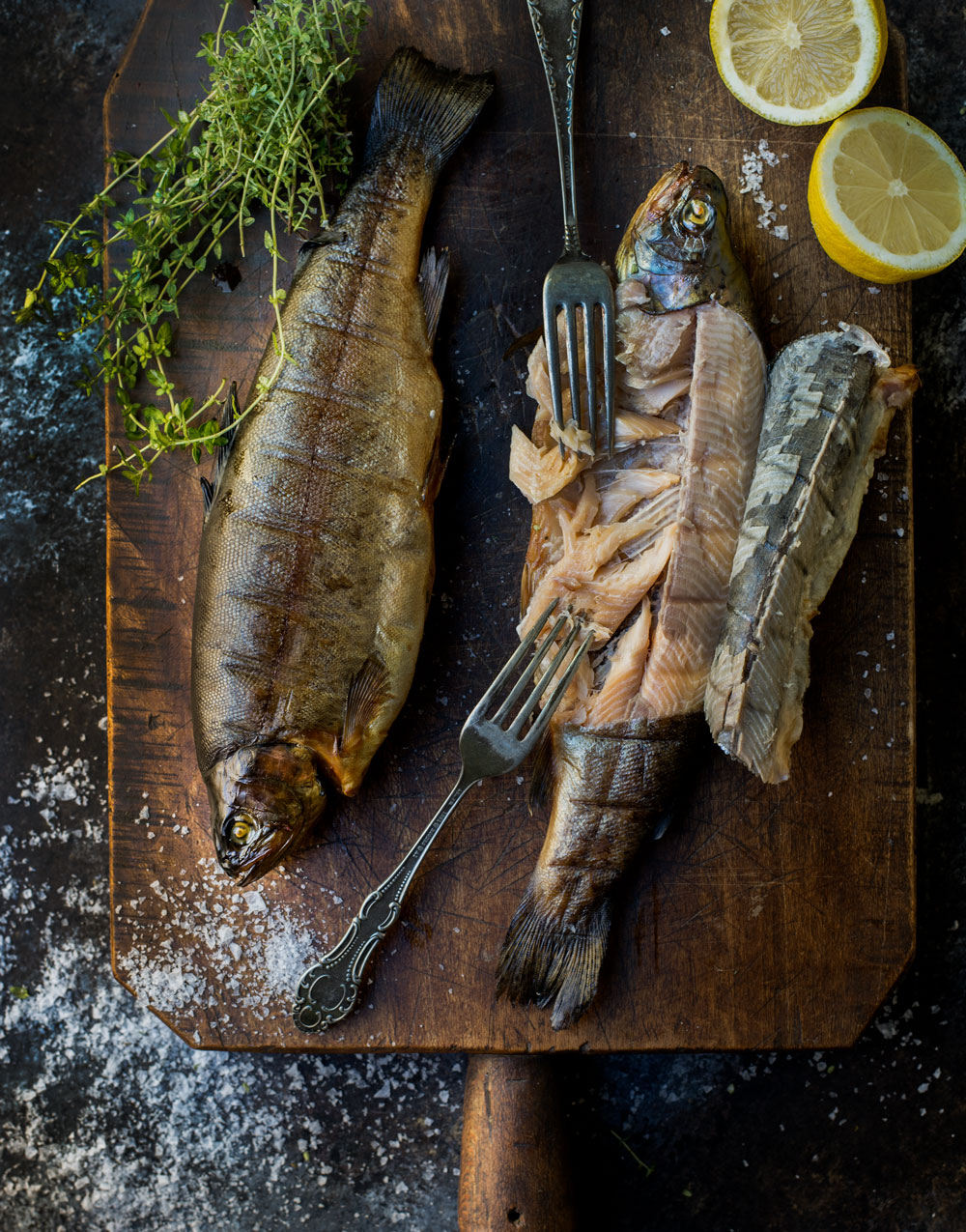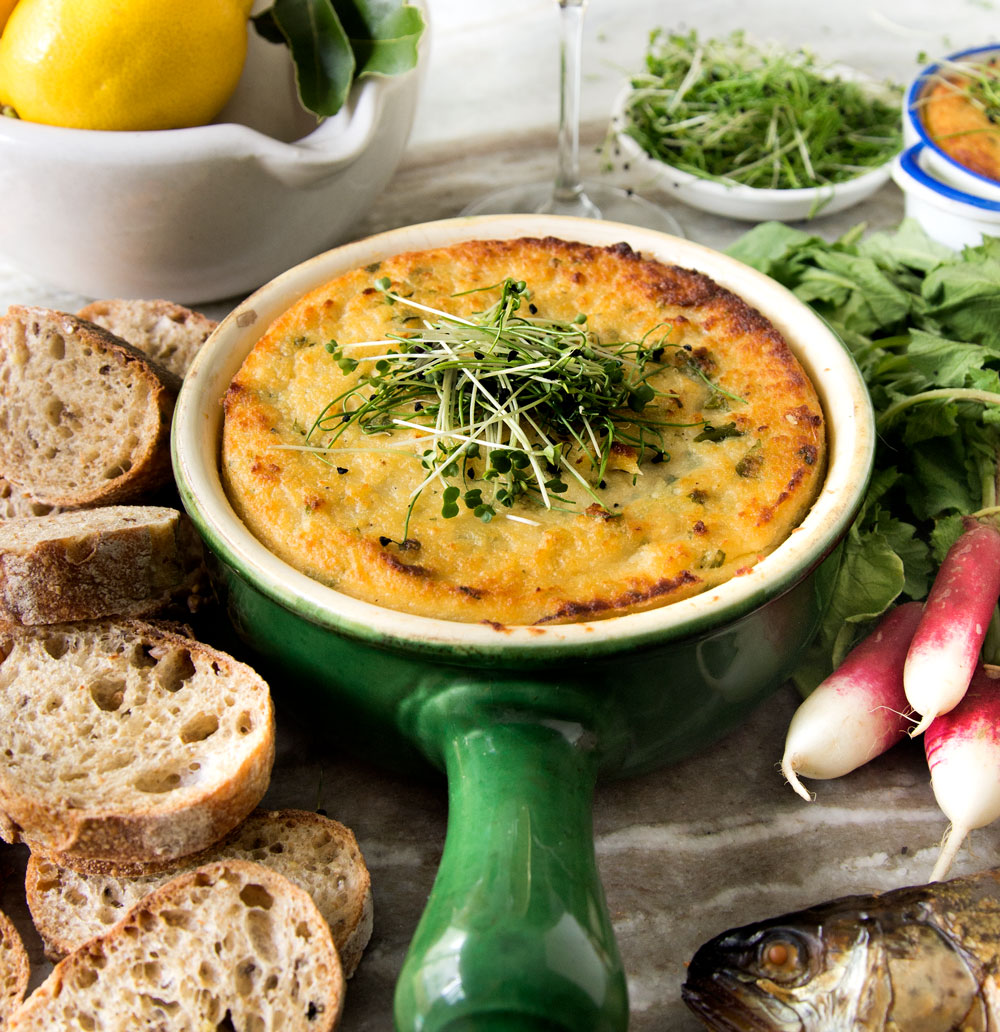 Was quite the feast…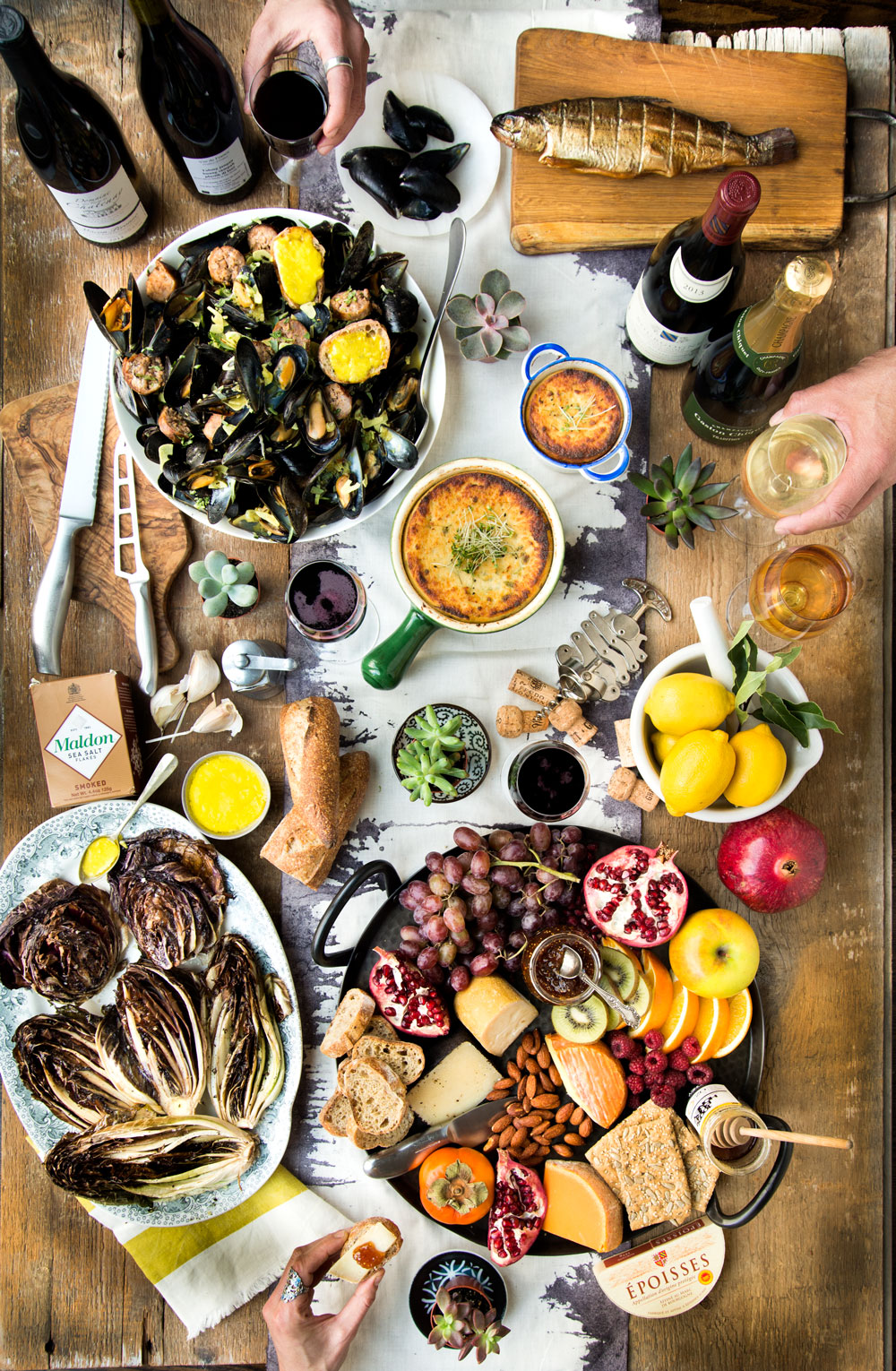 By posting this recipe I am entering a recipe contest sponsored by the Seafood Nutrition Partnership and I am eligible to win prizes associated with the contest. I was not compensated for my time.
Smoked Trout Brandade
1/2 pound potatoes, peeled
1 cup half and half
3/4 pound smoked trout, bones removed, flaked
3 garlic cloves, peeled
A few sprigs of thyme
1 bay leaf
Black pepper
3/4 cup olive oil
Salt
Squeeze of lemon juice
2 tablespoons flat leaf parsley, chopped
Crusty French baguette
In a large pot, cover the potatoes with water and bring to a boil. Reduce the heat and simmer until the potatoes are easily pierced with a fork, about 30 minutes. Drain the potatoes. Mash using a food mill, ricer, or potato masher. Transfer to a bowl. Cover with a plate to keep warm. Set aside.
Meanwhile, in a medium saucepan, heat the half and half over medium-high heat. Add the smoked trout, garlic, thyme, bay leaf, and a few grinds of black pepper, and bring to a simmer. Once it comes to a full simmer, remove from the heat, cover, and let sit for 10 to 15 minutes to infuse the flavors of the herbs and garlic.
Discard the thyme sprigs and bay leaf. With a slotted spoon, transfer the fish and garlic cloves to a food processor, reserving the half and half. With the motor running, slowly drizzle in the olive oil. Then drizzle in the reserved half and half. Add the mashed potatoes and pulse until smooth and fluffy. Season with salt, pepper, and lemon juice to taste. Fold in the chopped parsley.
Transfer to a one-quart ovenproof (if heating) gratin baking dish. Serve at room temperature or, better still, hot with a crusty baguette. If baking, preheat the oven to 400F. Bake until golden on top and warmed through, about 15 to 20 minutes.
Brandade can be prepared up to one day in advance and stored in the refrigerator; bring to room temperature before serving (or baking).