I'm not a big dessert person and don't necessarily love baking (unless we're talking bread, now that's my 'bread and butter'). Sweets are simply not something I crave. Give me a square (or two) of dark chocolate (75% or higher cacao content, please) and I'm a very happy girl. That's all I need.
The thing that I find with a lot of desserts is that they are one note, that is, overly sweet. Obviously a dessert needs to be sweet, but I want to be able to taste the other ingredients as well.
If you're an outside-the-box kind of dessert person, like myself, then I have a cake for you. At first glance this looks like a chocolate cake, but there's no chocolate in its base; rather, it features black sesame seeds, which are ground to a paste, along with almond flour, all-purpose flour, coconut sugar, eggs, and a good amount of butter. It's subtly sweet, though the prominent note is nuttiness from the black sesame seeds and ground almonds.
While there's no chocolate in the base of this cake, there is in fact a thick layer of dark chocolate (72%) ganache slathered on top — because you can never have enough dark chocolate, the darker the better in my book.
I stuck the cake (in an air-tight container) in the fridge (I never know how to store cakes, refrigerator or room temperature?) and it took on a pleasant fudg-y, brownie-like quality to it…
Happy Halloween!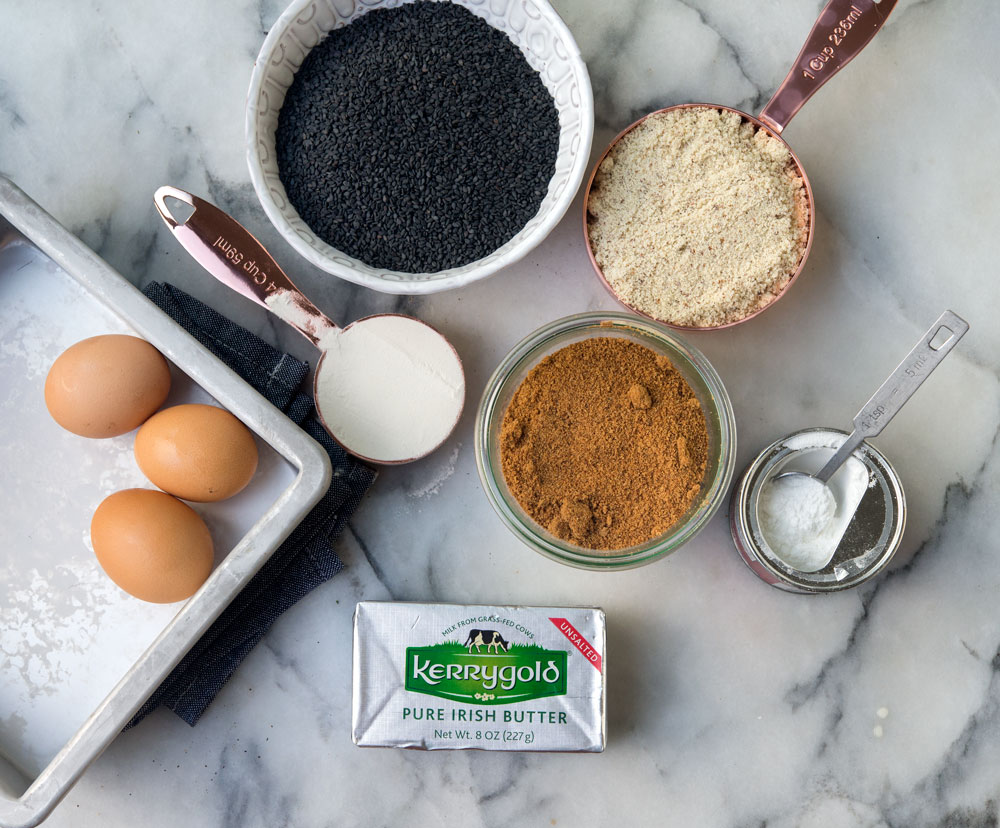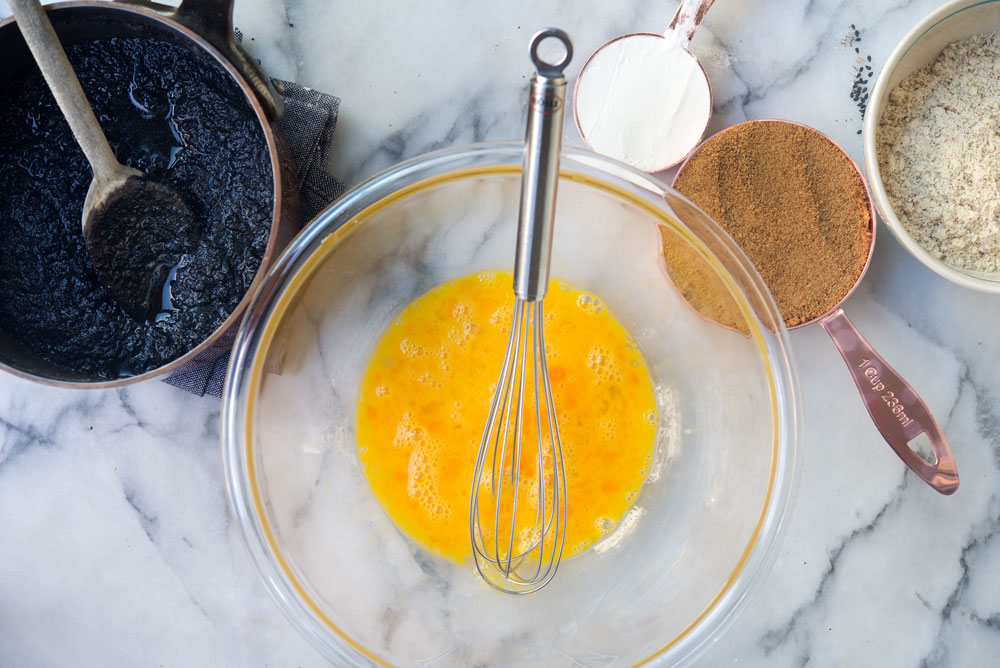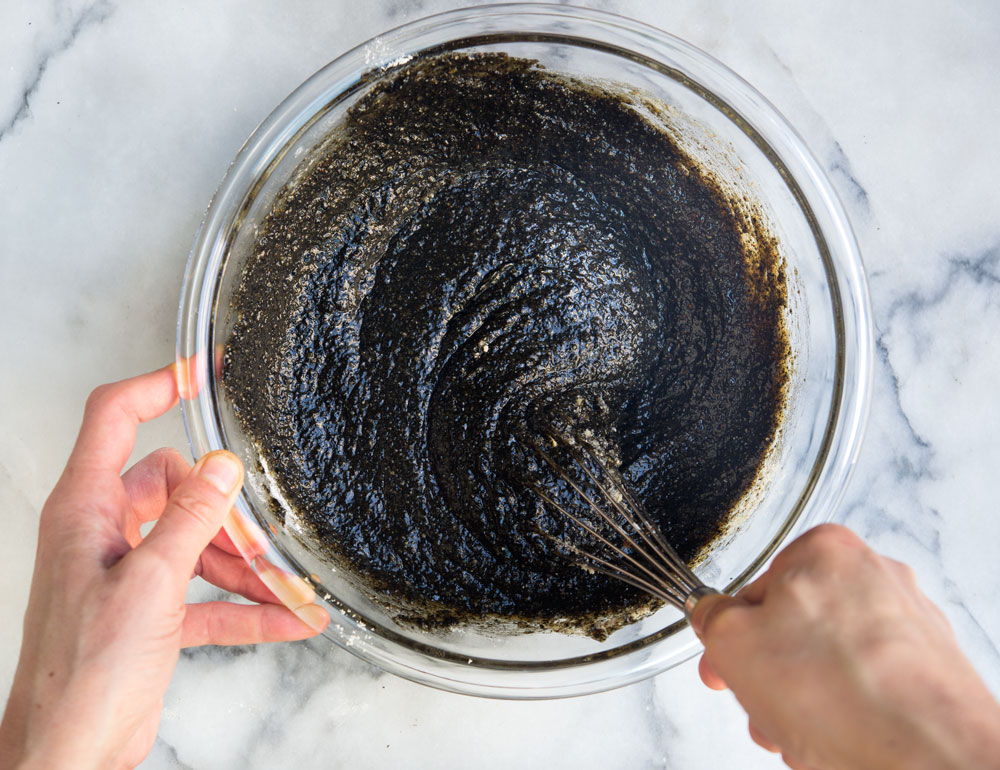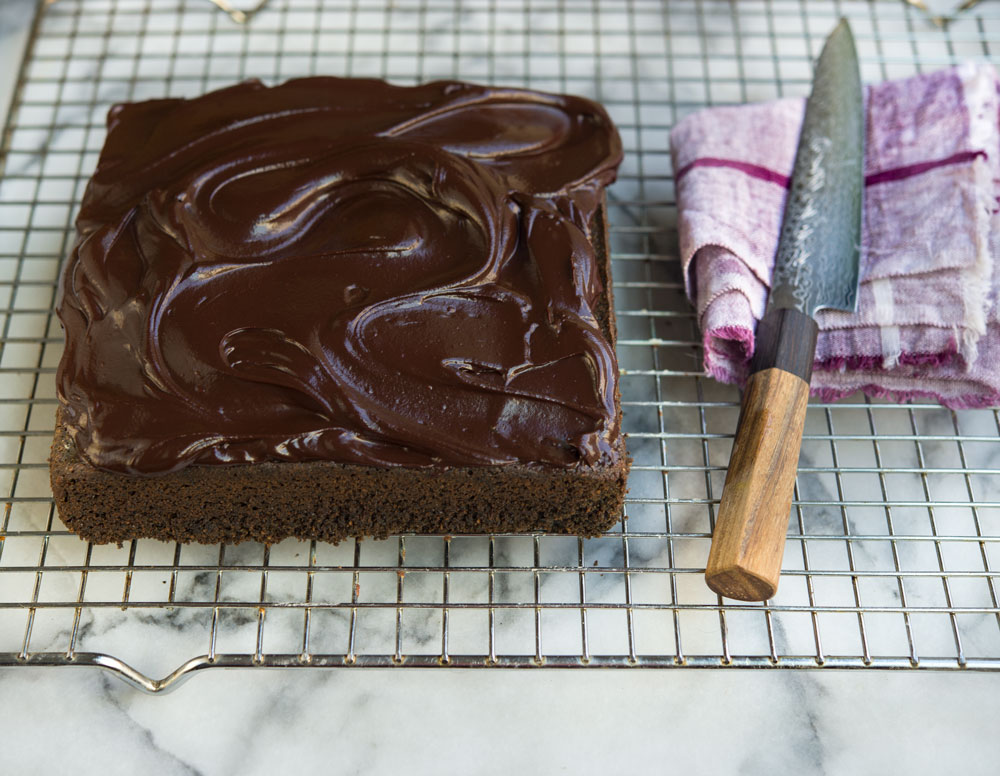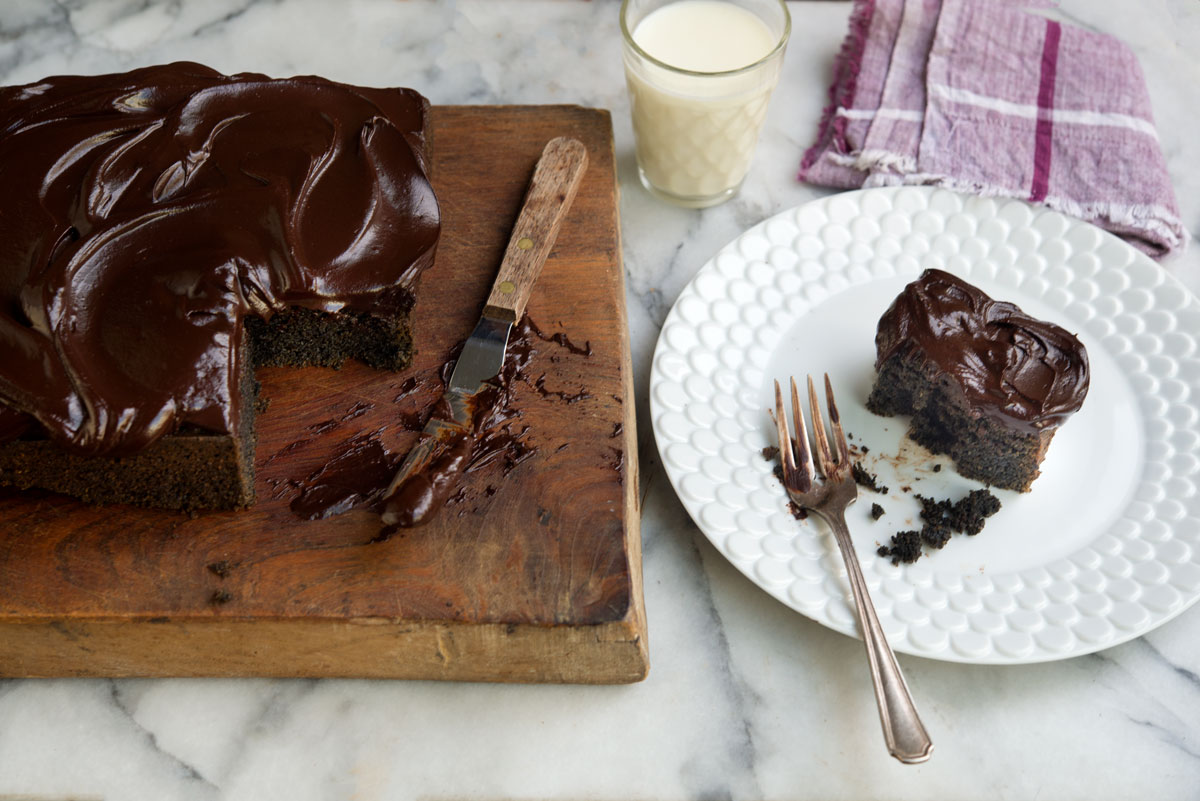 Black Sesame Seed Cake
Adapted from Beautiful Food by Jody Vassallo
1/3 cups (200 grams) black sesame seeds
7 ounces (200 grams) butter, chopped
3 large eggs, lightly beaten
1 cup (185 grams) coconut sugar (or cane sugar)
1 cup (100 grams) almond meal
¼ cup (35 grams) all-purpose plain flour
1 teaspoon baking powder
Chocolate Ganache:
7 ounces (200 grams) dark chocolate, chopped
100 ml heavy whipping cream
Preheat oven to 350F. Grease well and line an 8-inch square cake pan with parchment.
Place the sesame seeds into a spice mill and grind to a smooth paste. Place the butter and sesame paste into a saucepan and cook over low heat until the butter melts. Transfer to a mixing bowl and let cool slightly. Stir in the eggs and sugar.
Combine the almond meal, flour, and baking powder in a bowl. Gently fold into the sesame-egg mixture to combine. Pour into the prepared pan and bake for 30 to 35 minutes, until a skewer inserted into the center comes out clean. Allow the cake to stand in the pan for 10 minutes before turning out onto a wire rack to cool completely.
Combine the chocolate and cream in a heatproof bowl. Create a double boiler by placing the bowl over a saucepan of simmering water (the bowl should fit snuggly in the saucepan). Stir until the chocolate melts. Remove from the heat and allow to cool for 15 minutes, until thickened.
Spread the ganache over the cake and allow to set. Cut into pieces and serve.