I love all types of fish and seafood. So when Australis Barramundi (aka 'the sustainable sea bass') approached me to develop a couple of recipes for their site, I was on board.
If you've never had Australis Barramundi before, it's a moist, buttery, and meaty whitefish, native to Australia and Southeast Asia. Its clean, mild  flavor allows it to stand on its own, but also lends itself well to sauces and marinades. And because of its high fat content, it's nearly impossible to overcook.
It's also:
–High in omega-3s, in fact, the highest omega-3s of any whitefish
–An excellent source of protein
–Free from mercury, PCBs, and other contaminants
–Raised without antibiotics, hormones, or colorants
–The first ocean-farmed fish to earn the Best Choice rating by the Monterey Bay Aquarium Seafood Watch Program.
Miso and sake-infused black cod is a dish made famous world over by chef Nobu Matsuhisa. Given that black cod is not all that readily available and quite expensive, barramundi makes a fine, reasonably-priced and tasty substitute.
This is a very easy preparation that is sure to appeal to fish lovers and, hopefully, non-fish lovers alike. The barramundi fillets are marinated in a combination of sake, mirin, white miso, and a bit of sugar that yields a nice salty-sweet-umami balance. Chef Matsuhisa marinates the fish for three days. If you're short on time, marinate the fish the night before or the morning of your dinner.
I served the miso-glazed barramundi in a lemongrass dashi broth accompanied by baby bok choy and homemade rye ramen-style noodles. You could easily substitute with buckwheat soba noodles or any noodle that suits your taste. For a slightly different presentation, serve the barramundi with a bowl of rice and sauteed or steamed greens on the side.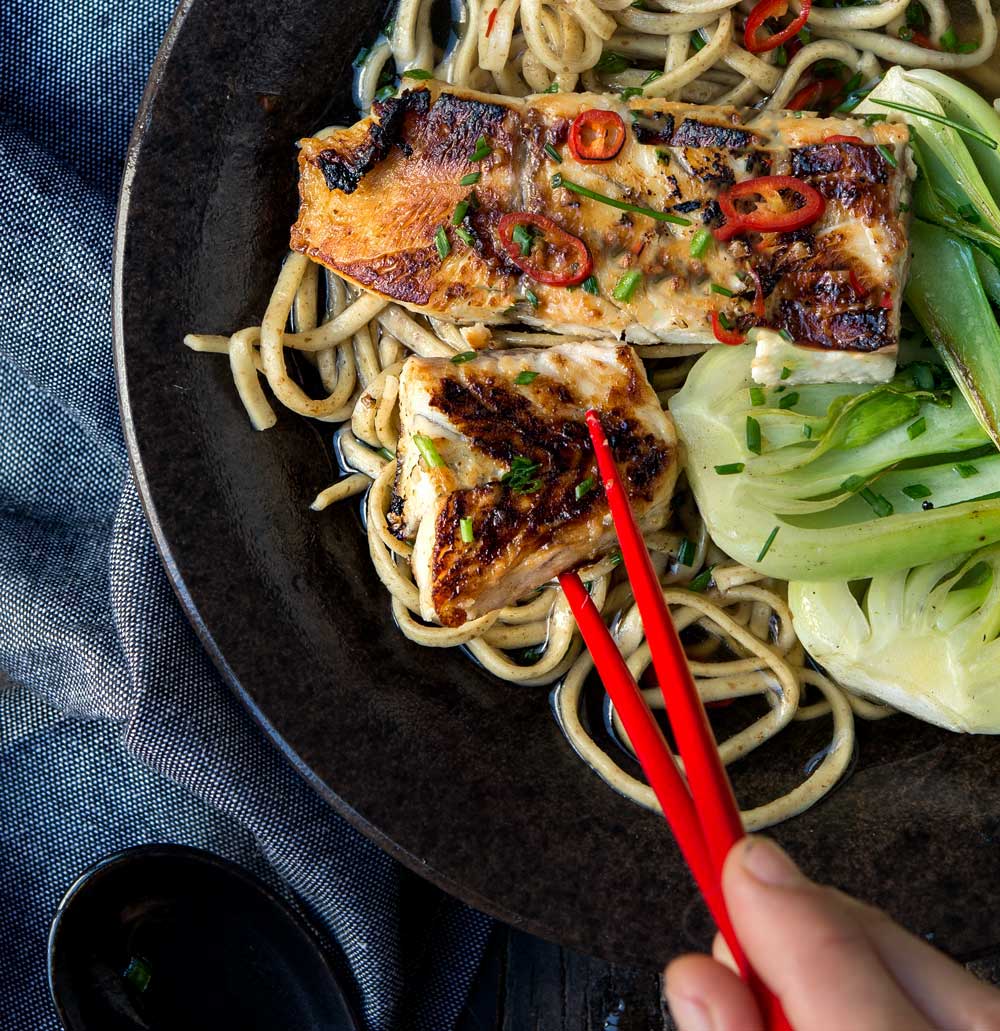 I made this dish with the same rye ramen noodles a few weeks back. I enjoyed them so much that I decided to make them again.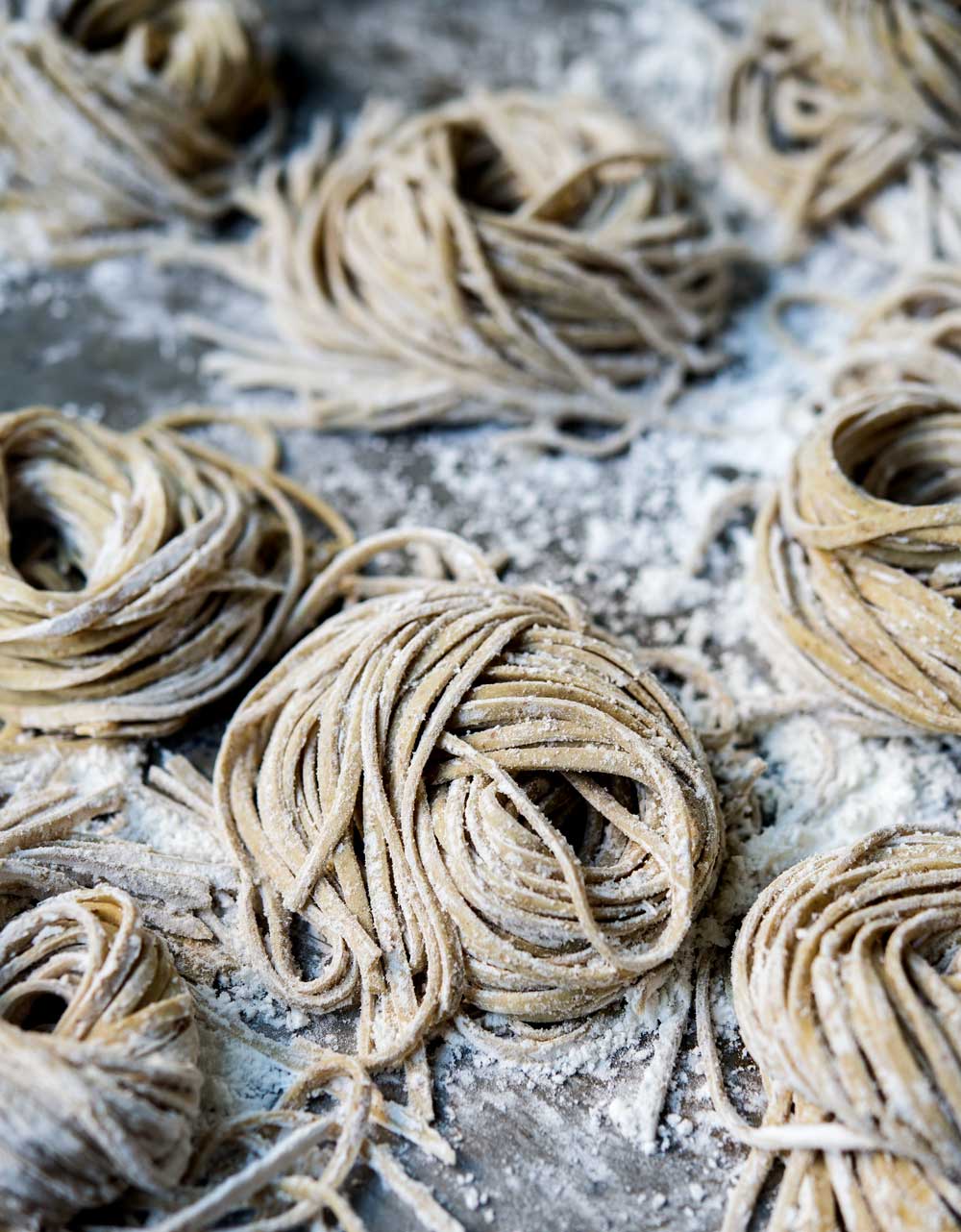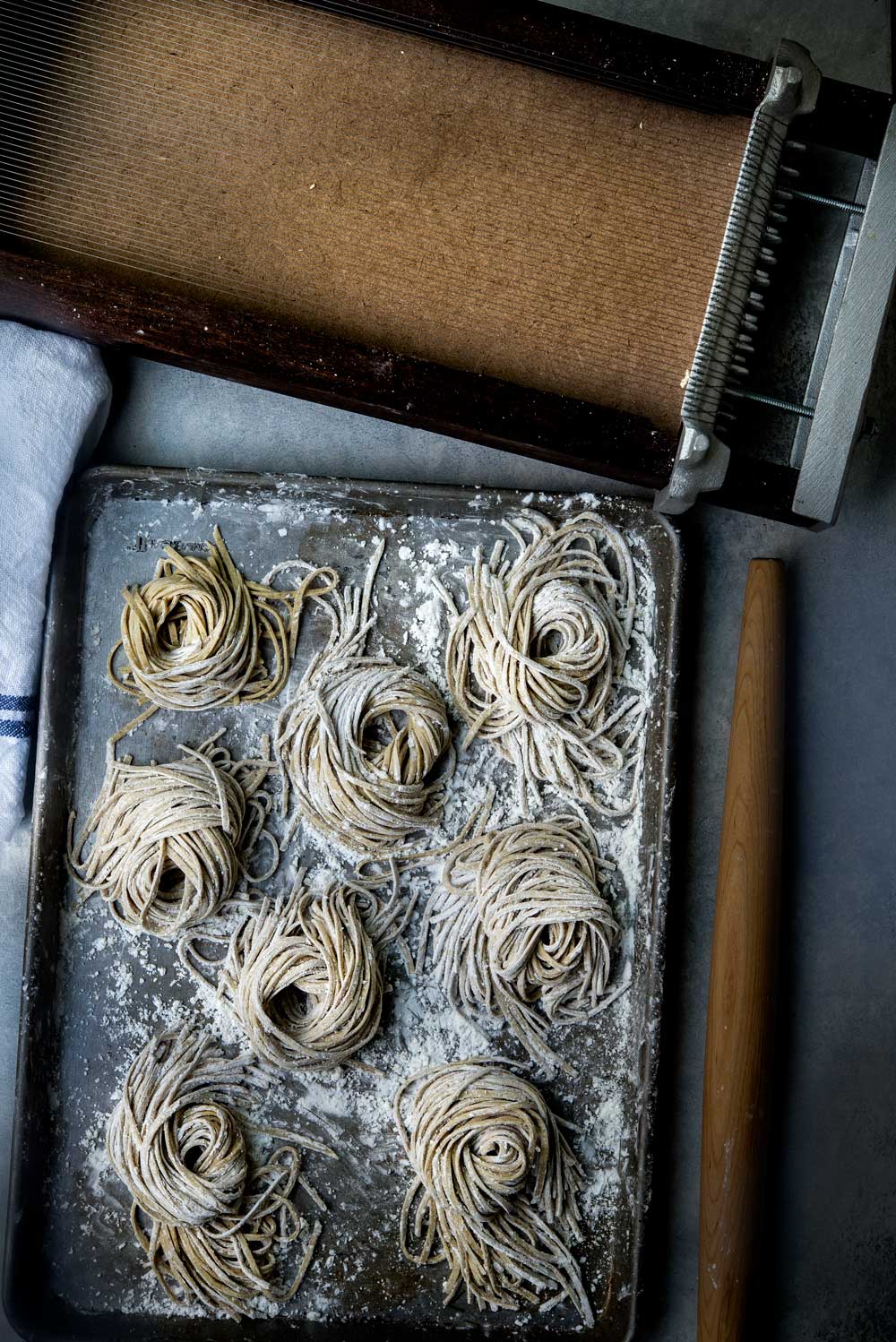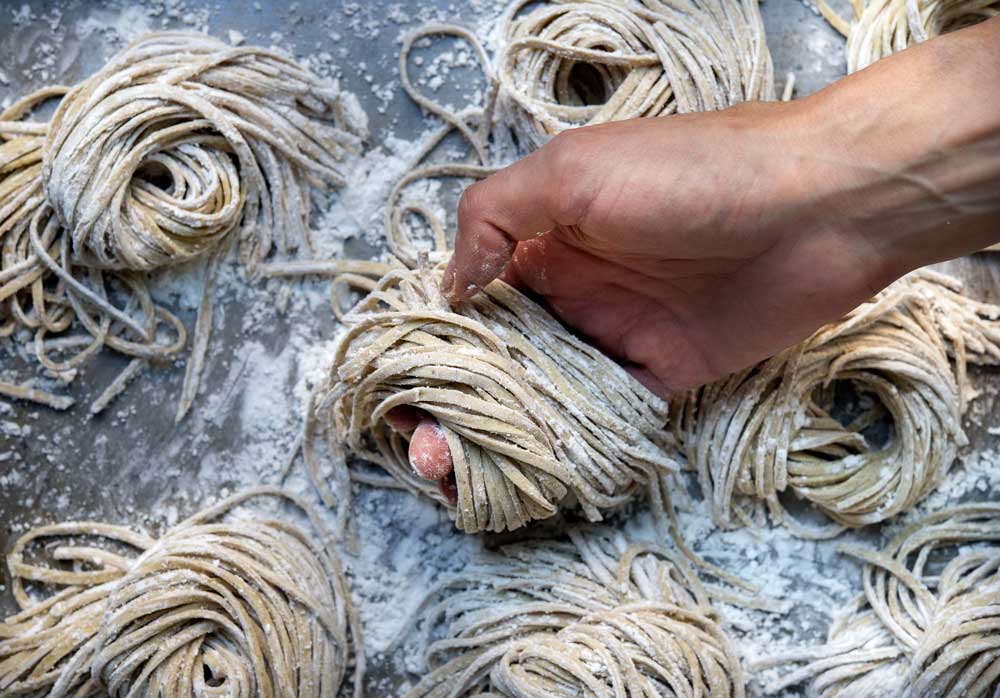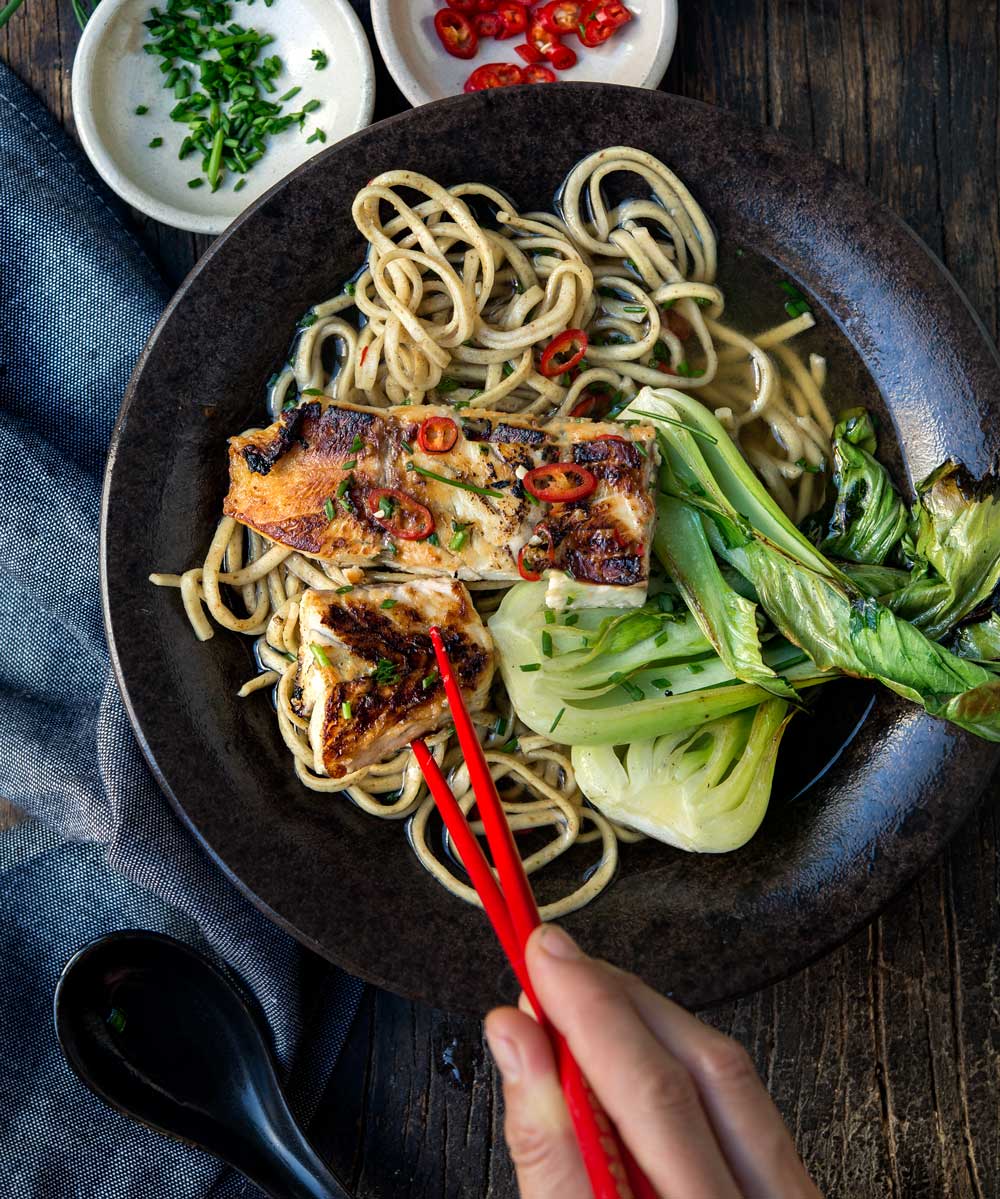 Miso-Marinated Black Cod Recipe
Serves 2
2 tablespoons sake
2 tablespoons mirin
2 tablespoons white miso paste
1 tablespoon sugar
1 (12-ounce) package Australis Barramundi, fillets cut in half or thirds, depending on size
Olive or vegetable oil
Baby bok choy, slice in half
2 cups lemongrass dashi (recipe to follow)
Ramen Noodles, Buckwheat Soba Noodles, cooked
Chopped chives for garnish
Red chiles, thinly sliced, for garnish
Bring the sake and mirin to a boil in a medium saucepan over high heat. Boil for 20 seconds to evaporate the alcohol. Reduce the heat to low, add the miso paste, and whisk to combine. When the miso has dissolved completely, raise the heat to high and add the sugar, whisking constantly to ensure that the sugar doesn't burn. Remove from heat once the sugar is fully dissolved. Cool to room temperature.
Pat the barramundi fillets dry with paper towel. Brush the fish with the miso marinade, place in a non-reactive dish or bowl, and cover tightly with plastic wrap. Allow to marinate in the refrigerator at least 30 minutes or up to three days.
Heat a skillet over medium-high heat on the stovetop. Lightly coat with oil. When very hot, add the baby bok choy (cut side down) and cook until nicely browned. Flip and cook another minute. Remove and set aside.
Add a tablespoon of oil to the skillet and cook the fillets until they brown and blacken in spots, about 3 minutes. Flip and continue cooking until the other side is browned, another 3 minutes — or until the fish is opaque and flakes easily.
Ladle the dashi into a bowl. Top with noodles, bok choy, and miso-glazed fish. Garnish with chives and red chiles.
Lemongrass Dashi 
Makes 3 ½ cups
1 piece of lemongrass, sliced in half lengthwise
1 6-inch piece of kombu
2 cups loosely packed bonito flakes (katsuobushi)
Bruise the lemongrass with the back of a chef's knife to release it's aromatic oils. Steep the kombu and lemongrass in 4 cups of water over medium heat until the water comes to a rapid simmer (don't let it come to a boil).
Remove the pan from the heat and add a 1/2 cup of cold water. Cool the liquid for a couple of minutes, then add 2 cups dried bonito flakes. Do not stir. When the bonito flakes have settled near the bottom (about 3 minutes), strain the mixture using a fine-mesh strainer or a sieve lined with a paper towel and discard the flakes. Again, do not stir the stock, as it will cloud the dashi, which should have a light golden color.
Note: dashi will keep 3-4 days in the refrigerator.