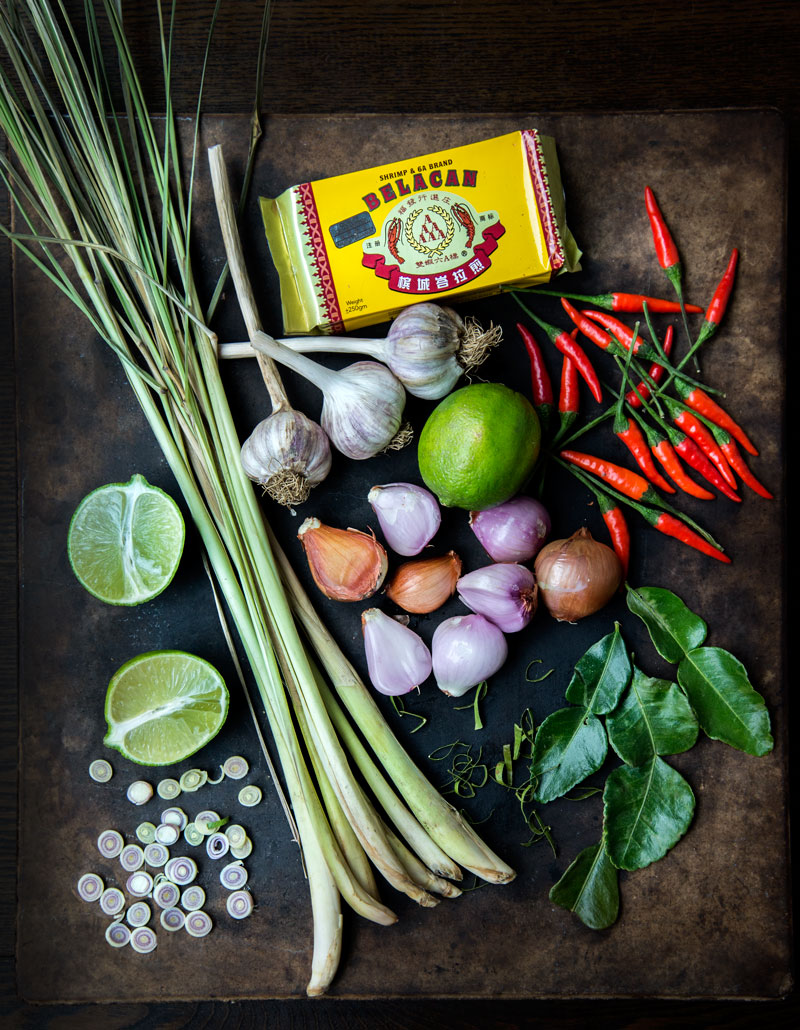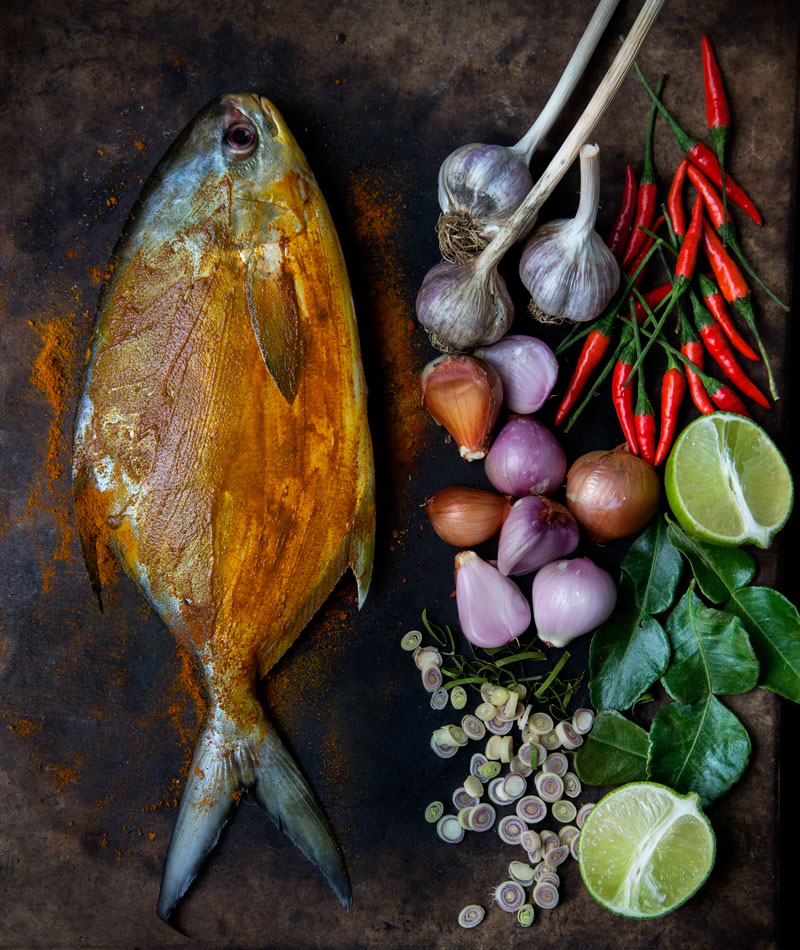 I caught a bit of a cold and needed something spicy to clear the sinuses. Thai bird's eye chiles will definitely do the trick.
If you're a chile-lover like me, then you've probably dabbled in the world of hot sauces. Most everyone is familiar with the ubiquitous Huy Fong Foods (aka Red Rooster) sriracha sauce. It has become as popular, if not more so, than that All-American condiment known as ketchup. While sambal's roots trace back to Thailand, sriracha was introduced to the U.S. market in 1983 by the fortuitous thinking of its founder, David Tran. Tran put sriracha on the map and left an indelible impression on U.S. cuisine. Heck, I saw bottles of sriracha lined up at a local coffee shop/cafe the other day, which oddly did not seem out of place.
Meet sambal, sriracha's lesser-known cousin. At its most basic, sambal is chiles and salt. This type of sambal is referred to as sambal oelek (or ulek). Ulek refers to the Indonesian stone mortar and pestle used to grind the chiles into a paste. Distilled vinegar is sometimes added, as it acts as a natural preservative and provides a pleasant tang to counterbalance the heat. The principal difference between sriracha and sambal, well at least the Huy Fong brand of sriracha, is that sriracha also contains garlic and sugar. The sugar clearly adds sweetness to sriracha and, I surmise, has a lot to do with its popularity. On the other hand, sambal packs more heat.
Sambal oelek is just the tip of the iceberg when it comes to sambal. Sambal oelek is just one of the hundreds of sambal that exist throughout Indonesia, Malaysia, and Singapore. In addition to chiles, sambal may include shallots, garlic, palm sugar, shrimp paste, fish sauce, lemongrass, kaffir lime juice, kaffir lime leaves, green mangoes, tomatoes, or nuts. Some are cooked (known as matang) and some are raw (mentah).
This is sambal matah — a Balinese sambal that includes floraly lemongrass and kaffir lime leaves, along with Thai chiles, shallots, garlic, dried fish paste (belecan), and plenty of lime juice. It pairs particularly well with fish. Today, I've pan-fried a whole pompano that I simply rubbed with a little olive oil, turmeric, smoked paprika, and seasoned with sea salt. Then into a very hot skillet, about 6 minutes per side, depending on the size of your fish. A bowl of rice and dinner is served. Delicious!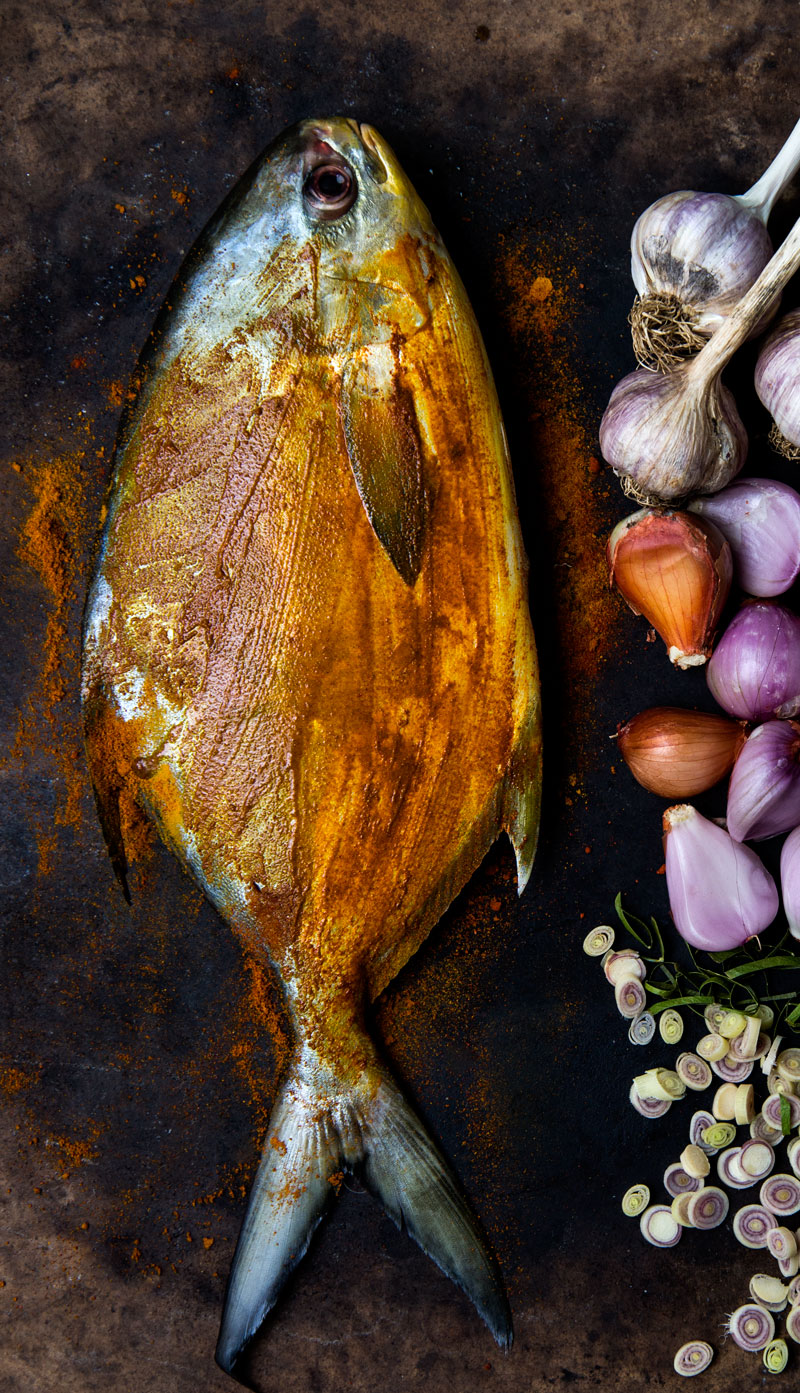 Pompano is a firm, meaty, mild white fish caught off the coast of Florida…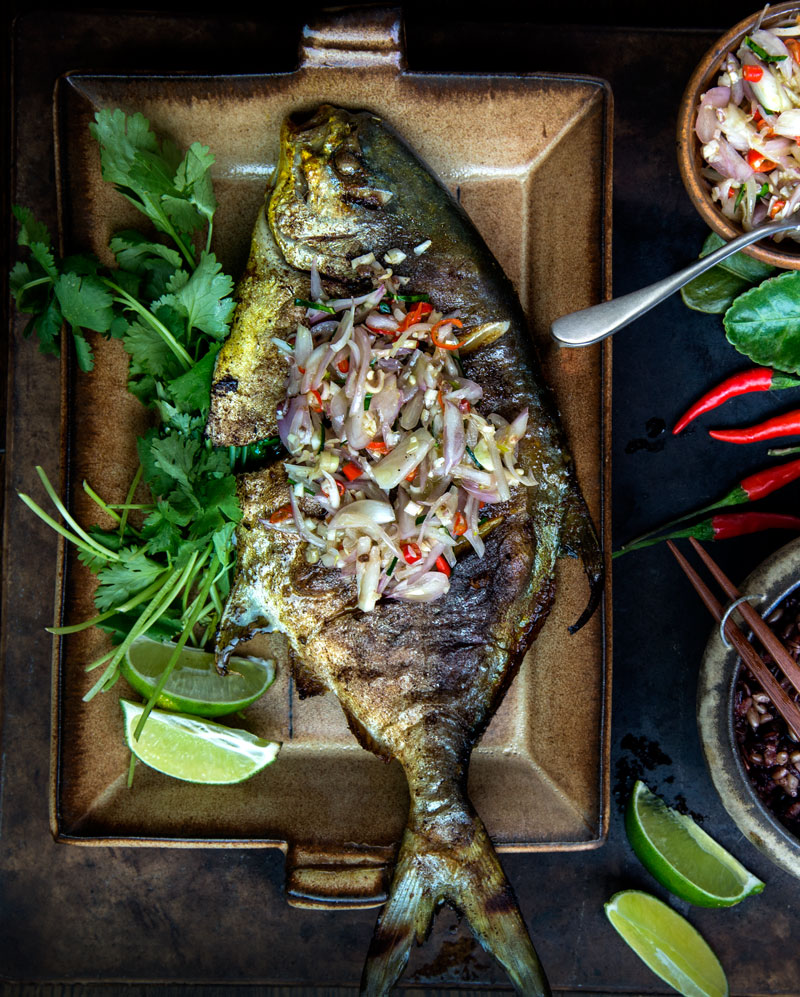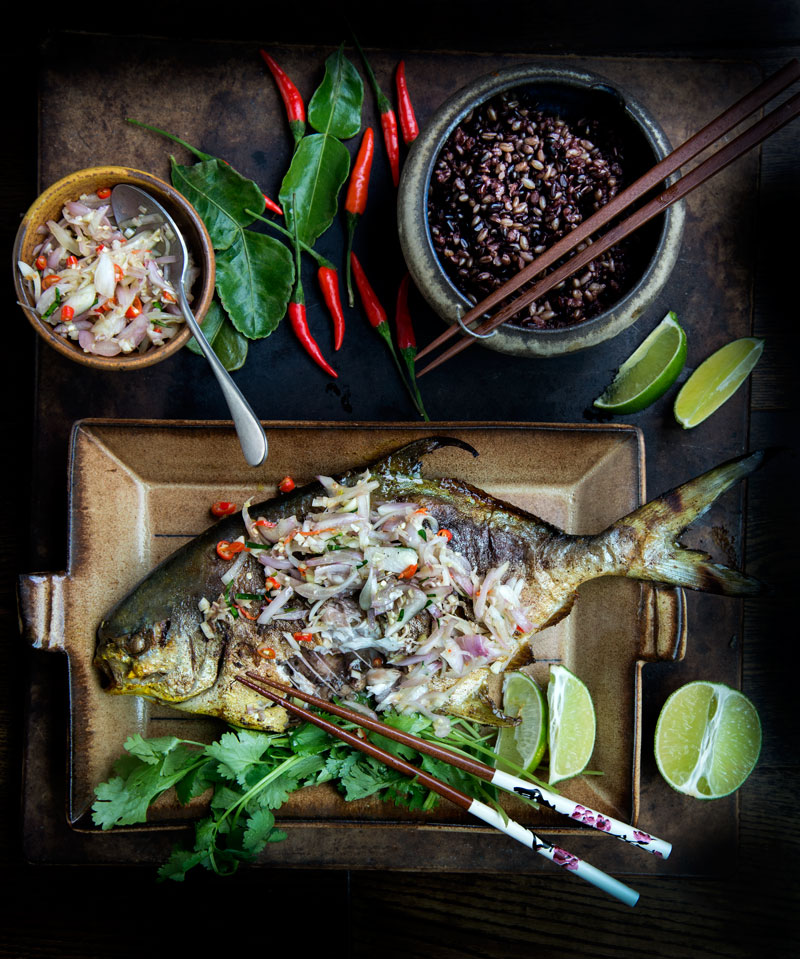 Pan-Fried Whole Fish (Pompano) with Sambal Matah
1 (1 to 1 1/2 pounds) whole fish (such as pompano, sea bass, snapper)
1 teaspoon ground turmeric
1 teaspoon hot smoked paprika
3 tablespoons olive oil, divided
sea salt
For serving:
sambal matah (recipe below)
cilantro leaves
rice
lime wedges
Mix 2 tablespoons of oil with the turmeric and paprika. Rub all over the fish. Season with salt, outside and inside the cavity. With a sharp knife, score the fish on both sides, by making three long diagonal cuts in the flesh.
Heat the oil in a large skillet. When the oil if very hot, place the fish in the skillet and cook until the skin is nicely browned and crispy, about 5 1/2 to 6 minutes. Flip and cook on the other side, until browned and crispy and cooked through, another 5 1/2 to 6 minutes.
Serve with sambal matah, cilantro leaves, rice, and lime wedges on the side.
Sambal matah
1/2 teaspoon belacan (dried shrimp paste)
7 small red shallots, thinly sliced
2 kaffir lime leaves, thinly sliced/chiffonade
1 to 2 garlic cloves, minced
5 to 6 each red and/or green birds eye chiles, thinly sliced, more or less to taste (these guys are hot!)
2 lemongrass stalks (white part only), minced
2 tablespoons oil
Juice of 2 limes
sea salt
Wrap the belacan in foil and roast over a flame on the stovetop or in a hot oven until pungent (2-3 minutes). Crumble into a bowl, add the remaining ingredients, and mix to combine.