Just a quick one today — Sweet and Spicy Rosemary Mixed Nuts. Honey + cayenne + rosemary are a winning combination. I love that this mixture of nuts is not too sweet, with just the right amount of heat — and the rosemary adds an extra depth of flavor. Sticky addictive nut clusters they are.
Planned on putting them in glass jars and gifting them (just because they are so delicious). But little by little, I began nibbling on the clusters and before I knew it they were nearly gone. Guess I need to make another batch pronto!
Bring a batch to Thanksgiving dinner (which I can't believe is just a few weeks away). I guarantee they (and you) will be a big hit.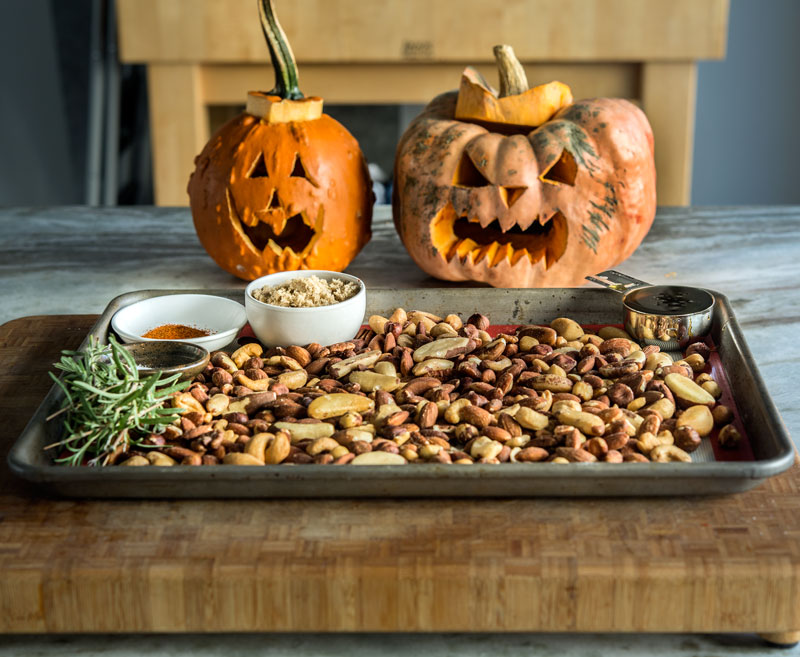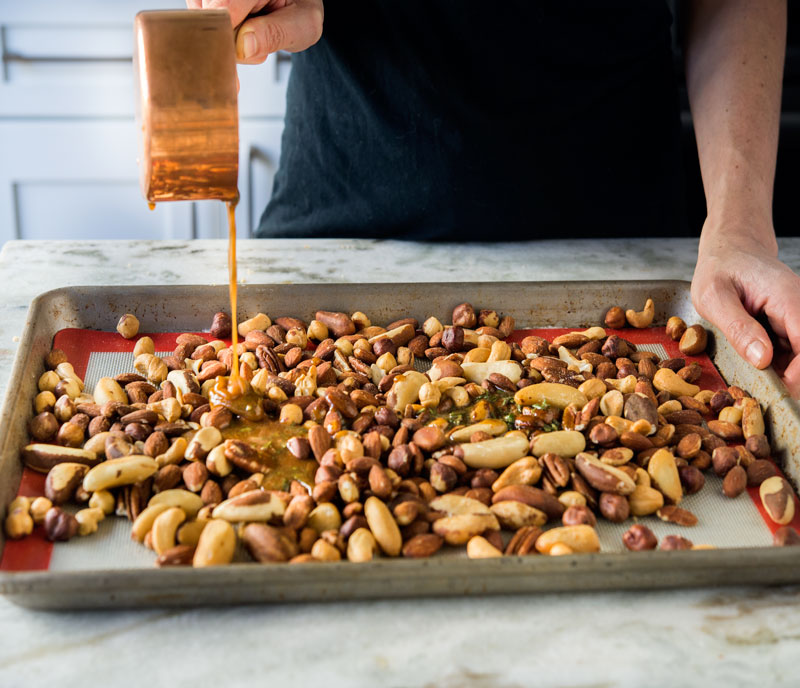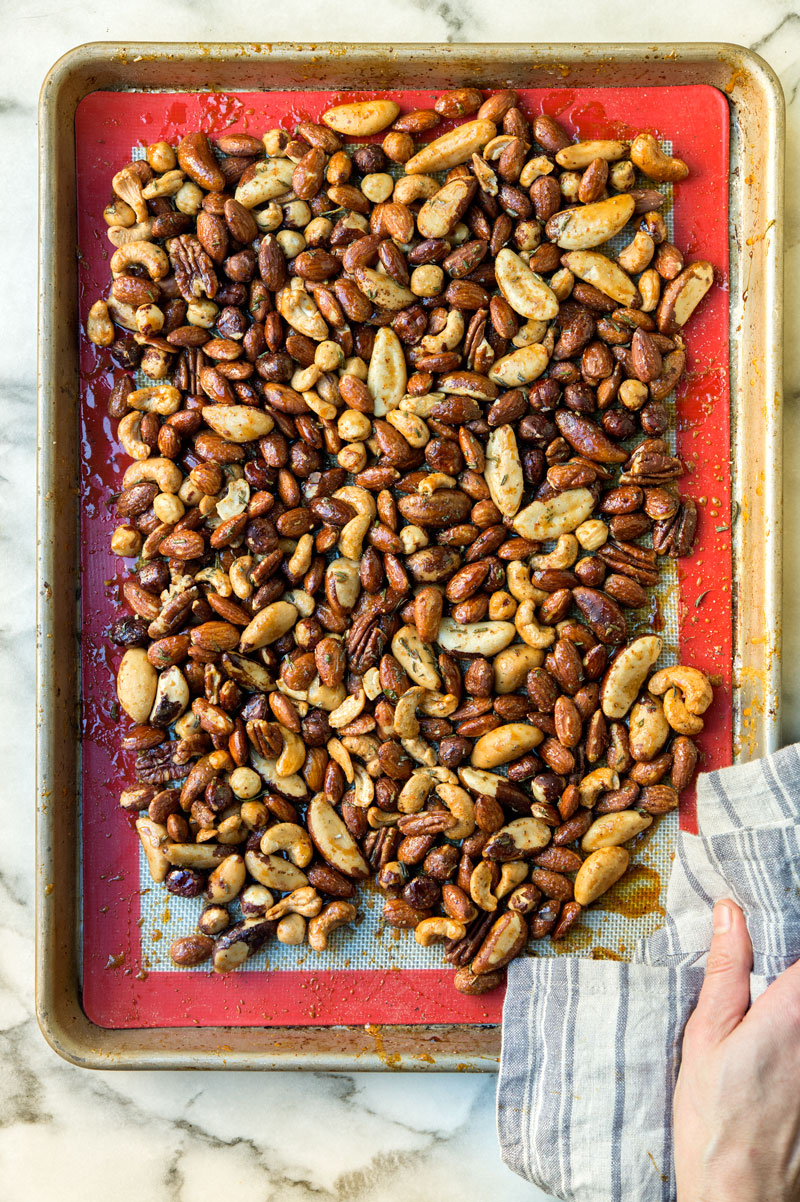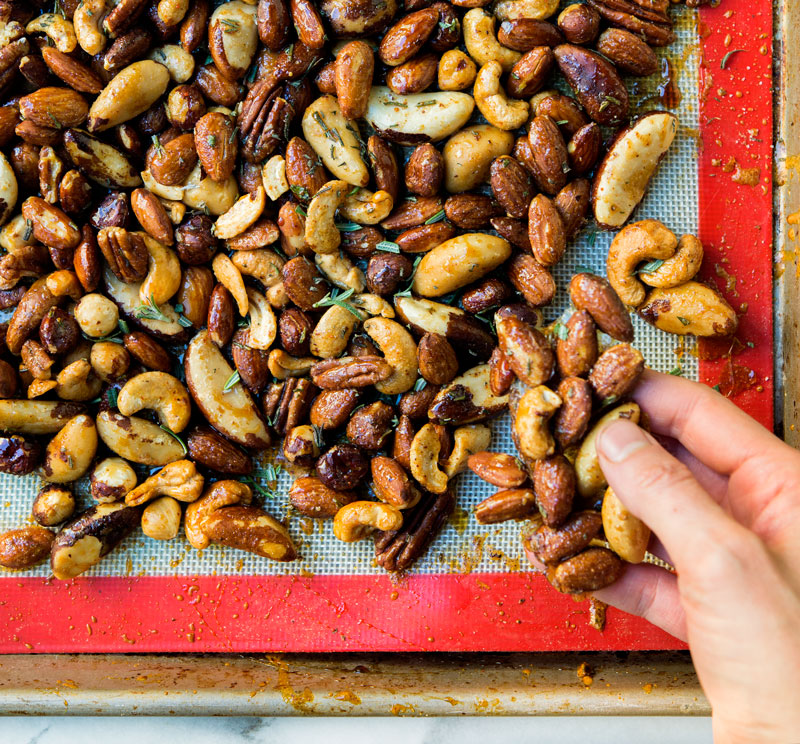 Sweet and Spicy Rosemary Mixed Nuts
Adapted from Food Blogga
6 cups unsalted mixed nuts, such as almonds, Brazil nuts, cashews, hazelnuts, pecans, and pistachios
1/3 cup honey
1/3 cup light brown sugar
1 teaspoon cayenne pepper
*2 teaspoons sea salt
5 teaspoons chopped fresh rosemary, divided
Preheat the oven to 325 F.
Place a silicon baking mat on a baking sheet. Spread out the nuts on the silicone mat.
Heat the honey, brown sugar, cayenne, salt, and 3 teaspoons rosemary in a small saucepan over medium heat. Heat until the sugar dissolves and is syrupy. Pour the honey mixture over the nuts and toss until evenly coated.
Bake for about 20 minutes, turning once, or until nuts are golden brown. Remove from the oven and sprinkle the remaining 2 teaspoons rosemary over nuts. Let completely cool.
When cool, break the nuts into small clusters. Store in an air-tight container for up to one week.
*If using salted nuts, decrease the amount of added salt.