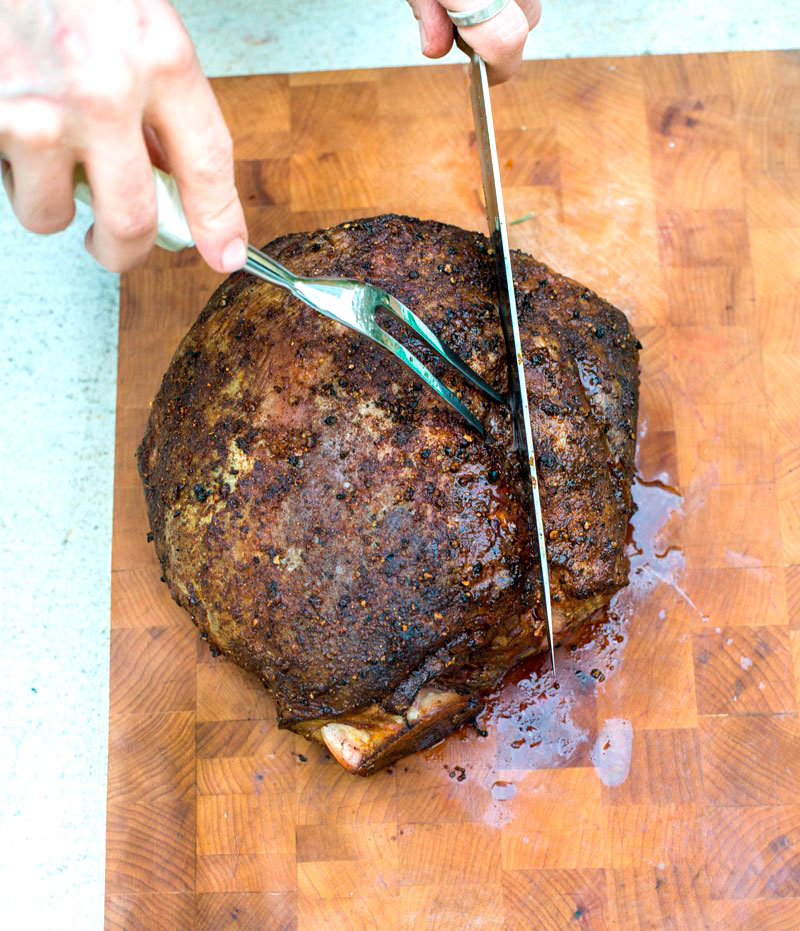 Sometimes I can be an impulsive buyer. It's so easy nowadays, it just takes one click…should I buy, should I buy, as my mouse hovers over the Amazon complete purchase button. Click.
There have been a few impulsive purchases over the years. There was the ice cream machine (and aspirations of being the next Ben and Jerry's), which I occasionally use. Then the juicer, I go through phases with that one. And now, the smoker, which I actually purchased several years ago. Until recently, the smoker had been resting comfortably in its box because I never had a backyard in which to use it. So why did I purchase the smoker? Not sure, other than to say, impulse buy.
Last weekend, the smoker emerged from its long hibernation and came to occupy a small corner in the backyard as I prepared to smoke a 5-pound leg of lamb from my local farmers' market. Fingers crossed.
I don't expect most people have a smoker or plans to purchase one any time soon, but I wanted to share my first experience nonetheless. Now, if you happen to have a smoker, please feel free to share any advice or favorite recipes since I'm a smoking newbie.
And the verdict….
I was quite pleased with the resulting leg of lamb. I cooked it to medium-rare; it was extremely tender and smoky. There's minimal effort involved. I kept the seasoning pretty minimal this go around. Simply rubbed the lamb with olive oil, baharat (a Lebanese 7-spice blend comprised of paprika, pepper, cumin, cassia, cloves, coriander seed, cardamom, and nutmeg), and salt. Next time, I might get a little more creative with the seasoning rub.
Then into the smoker for about 3 hours (220F) until the instant read thermometer read 145F.
Perhaps an electric smoker will not appeal to traditional BBQ and smoking enthusiasts. But the ease of use does make an electric smoker appealing.
Next up, smoked fish (salmon, mackerel, trout). Smoked (red) jalapenos (aka chipotles). Smoked chicken, smoked ribs. And, oh yeah, I recently heard someone mention that they made a 4-cheese mac and cheese in the smoker. That's definitely on the list.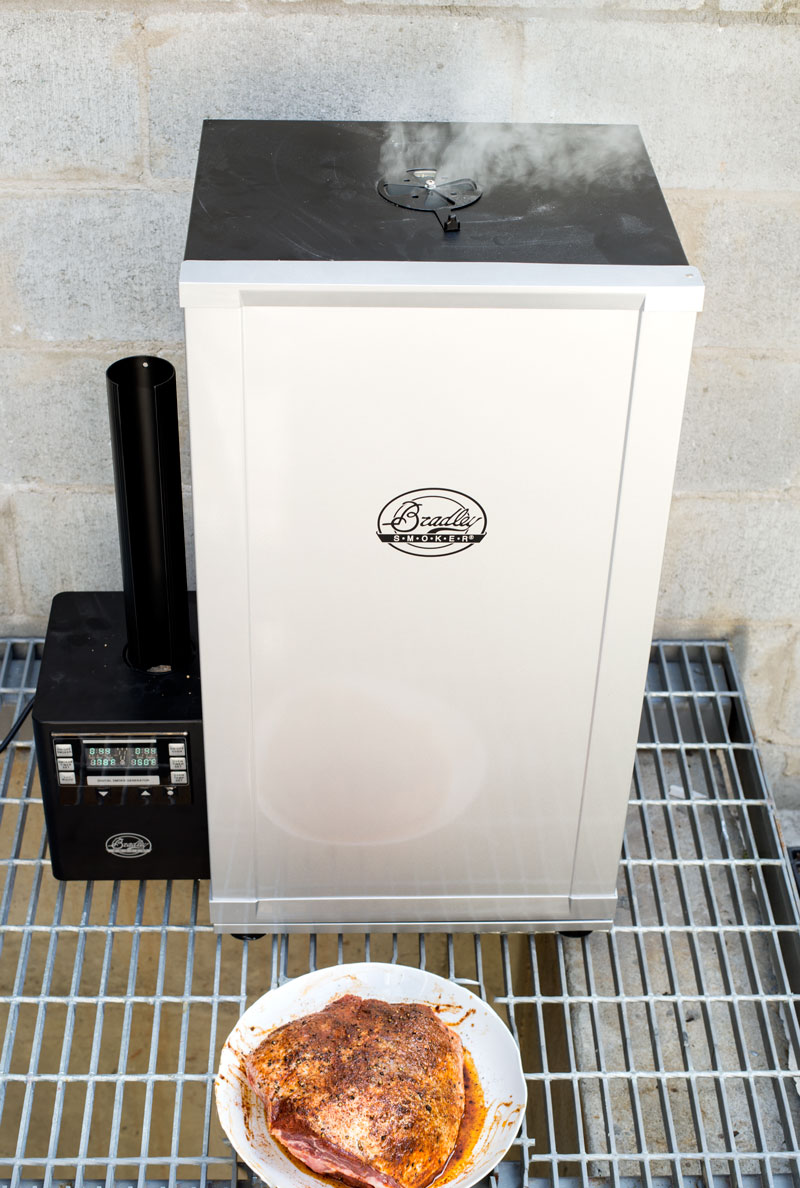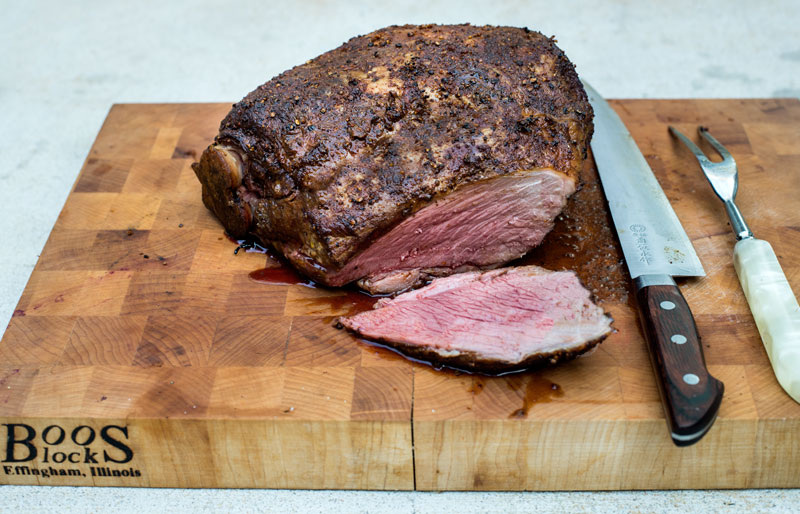 Five pounds of lamb is a lot of lamb for two people. It was enough for about a week's worth of dinners.
I made some very tasty smoked lamb wraps with tomatoes, cucumbers, peppers, tzatziki, zhoug (a jalapeno, cilantro and mint condiment) using a whole-wheat flatbread that I crisped up in a hot skillet. Yum!!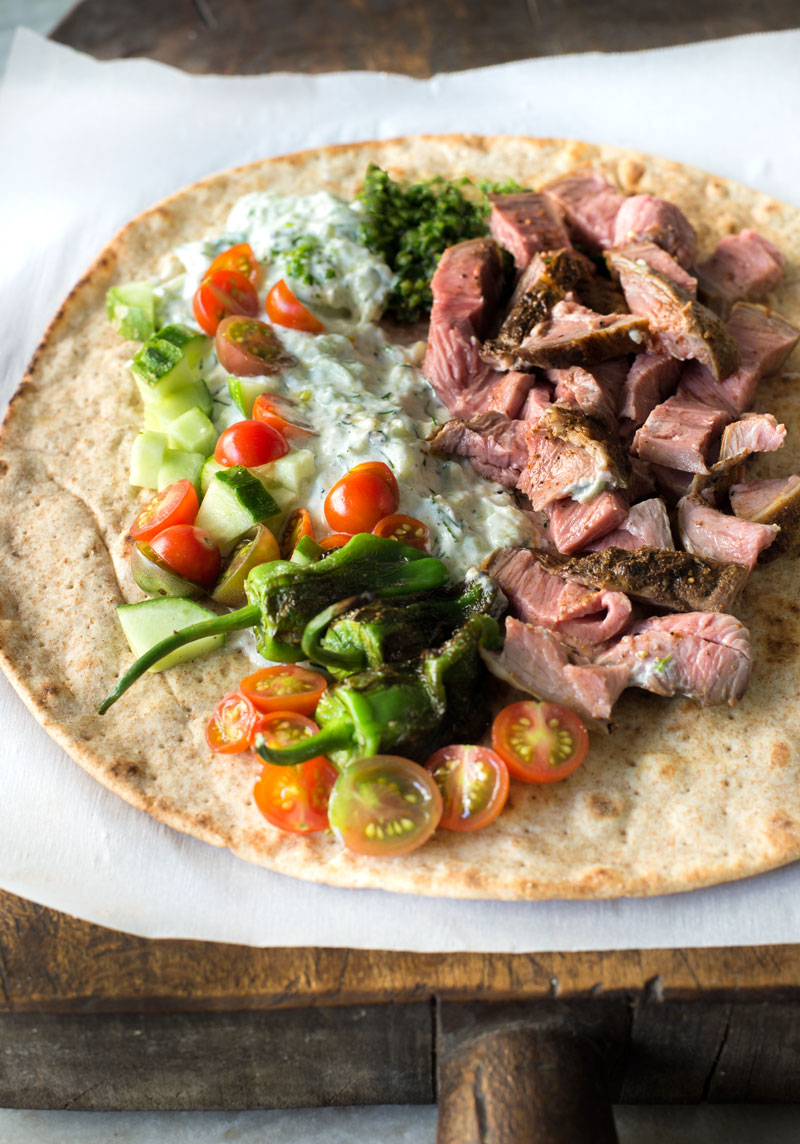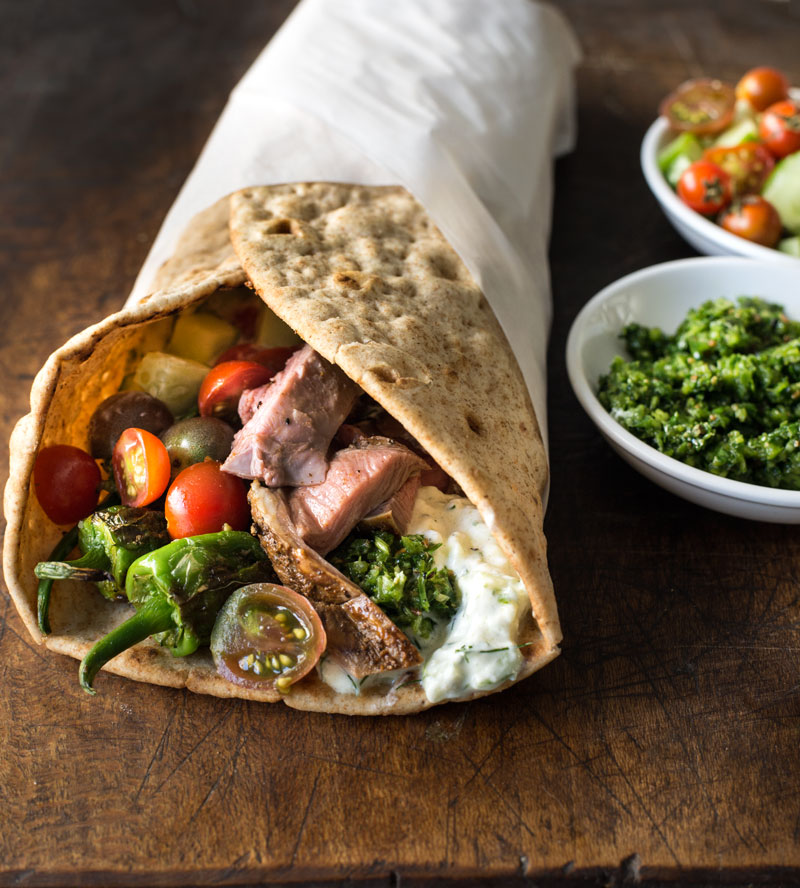 Smoked Leg of Lamb
5-pound (bone-in) leg of lamb
olive oil
baharat (Lebanese 7-spice)
salt and pepper
Rub olive oil all over the lamb. Sprinkle generously with baharat, a few tablespoons, to cover. Season generously with salt. Marinate for several hours or overnight.
Preheat your *smoker to 220F. Smoke for about 3 hours, until your instant read thermometer reads 145F (for medium-rare).
*I have a Bradley electric smoker (used pecan wood chips since that's all I had, but you could also use cherry, apple, alder, etc.).