Oh yeah, it's officially strawberry season. Are you EXCITED? Sweet. Juicy. Luscious. What a strawberry should taste like (not like those sad, out-of-season, flavorless ones you typically find languishing at the grocery store).When strawberries are this good, nothing beats simply popping them straight from the bowl (or garden, if you are so lucky to have them growing in your yard) into your mouth. Beyond that, I like to slice up strawberries and add them to a big bowl of yogurt (a raw goat's milk yogurt I buy here in Philadelphia) drizzled with (buckwheat) honey and topped with a sprinkling of cacao nibs; this is my go-to breakfast. On a side note, raw (unpasteurized) milk is legal here in PA.With the warm weather finally upon us, am thinking about lazy days spent relaxing in my tiny, urban backyard with something cold and fizzy to sip on. Sparkling wine, be it Prosecco, Cava, Champagne, or a Methode Champenoise (a wine made in the Champagne method, but not technically Champagne since it's not from Champagne, France), is perfect for this time of year. Today's sparkling wine hails from the United States. Any guesses?
New Mexico (NM). Who knew a thriving sparkling wine industry exists in NM? FYI, here's an interesting article on NM sparkling wines.
If you're planning on doing any entertaining, it's always good to have a few cocktail recipes up your sleeve. This is a simple, light, refreshing cocktail that features strawberries, lime wedges, and mint infused with a hibiscus, honey-sweetened syrup and topped with a dry, sparkling wine. Mojito-inspired, but with sparkling wine instead of rum. This strawberry-hibiscus concept readily lends itself to a mojito by swapping out the sparkling wine for rum (topped with soda water).
Right now strawberries are at their peak and will be so for a few more weeks. Accordingly, take advantage of them while you can. You can always buy and freeze strawberries to enjoy at your convenience.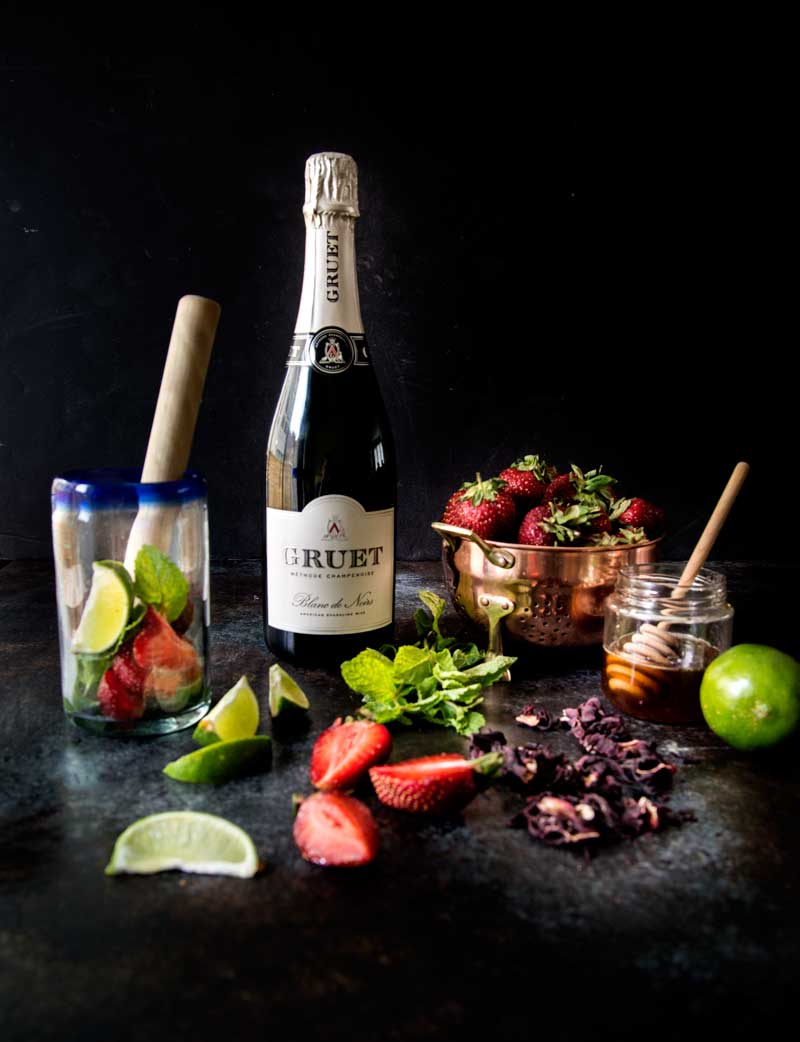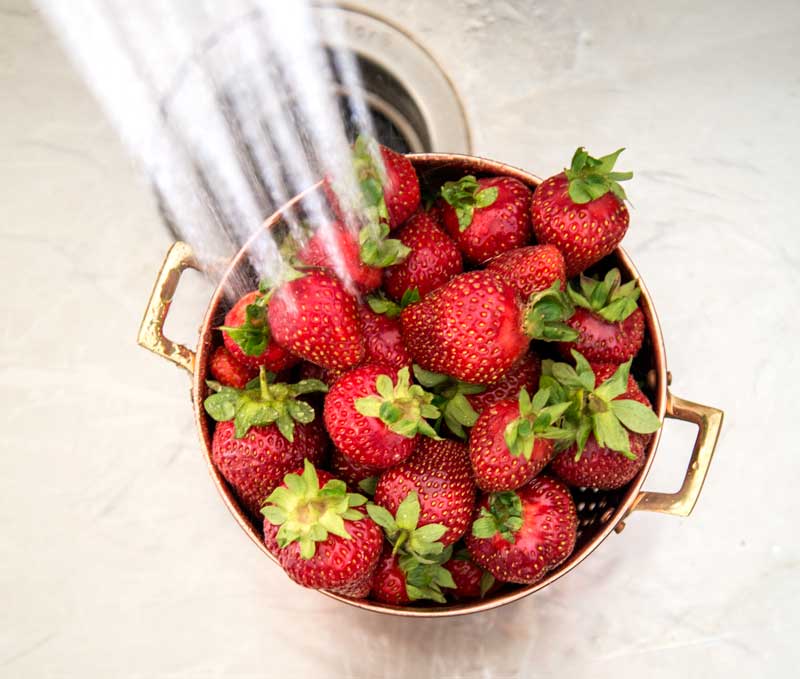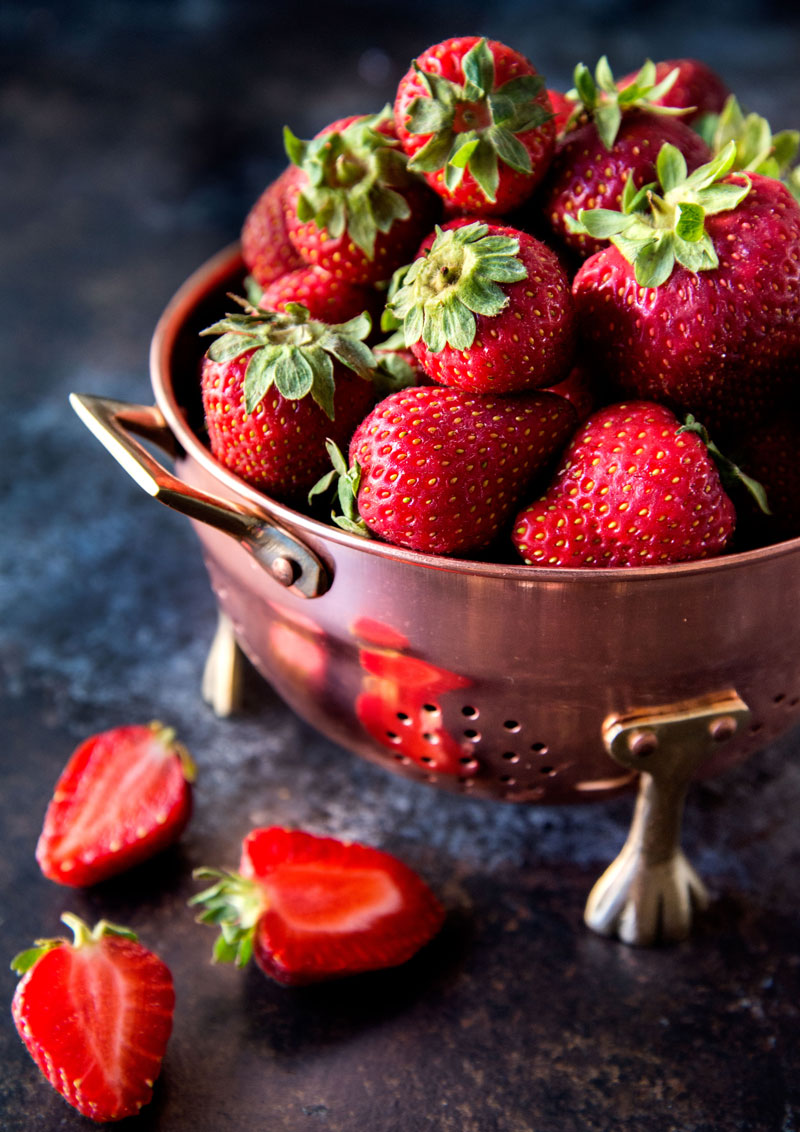 Instead of a simple syrup, I made a hibiscus-infused, honey-sweetened syrup. Hibiscus, from the dried petals of the hibiscus flower, has a tart, cranberry-like flavor. The honey balances out the tartness.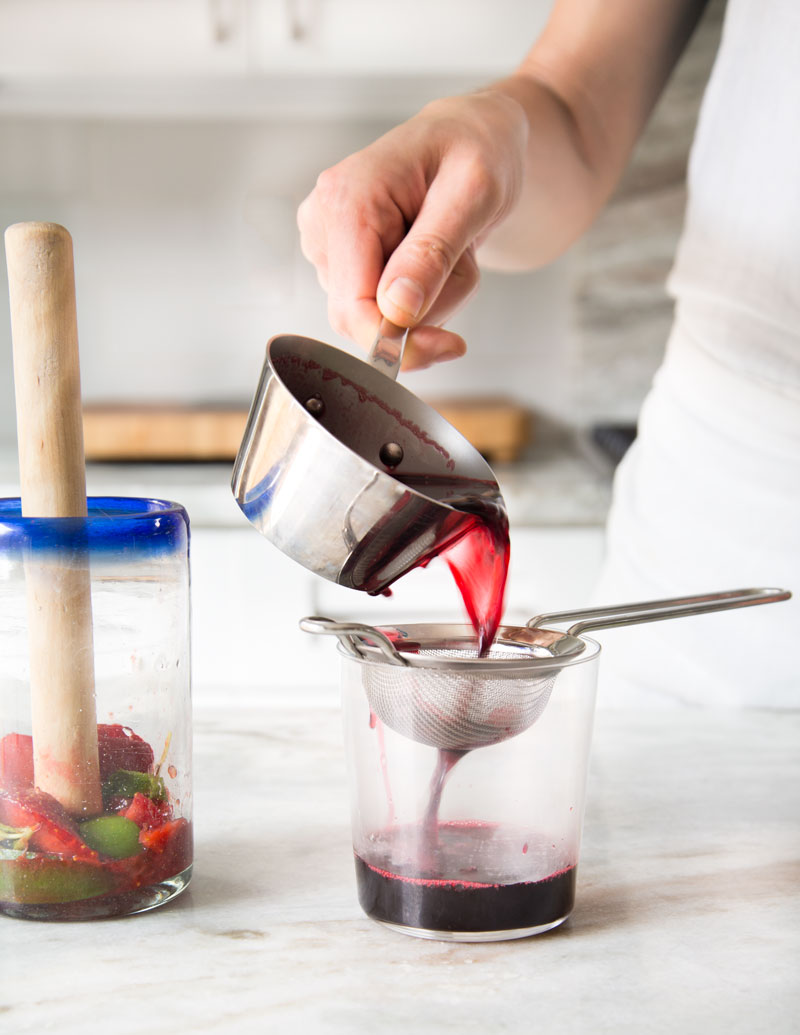 Muddle the lime, mint, and strawberries to release their juices…
I don't actually own a muddler, so improvised with this mini rolling pin.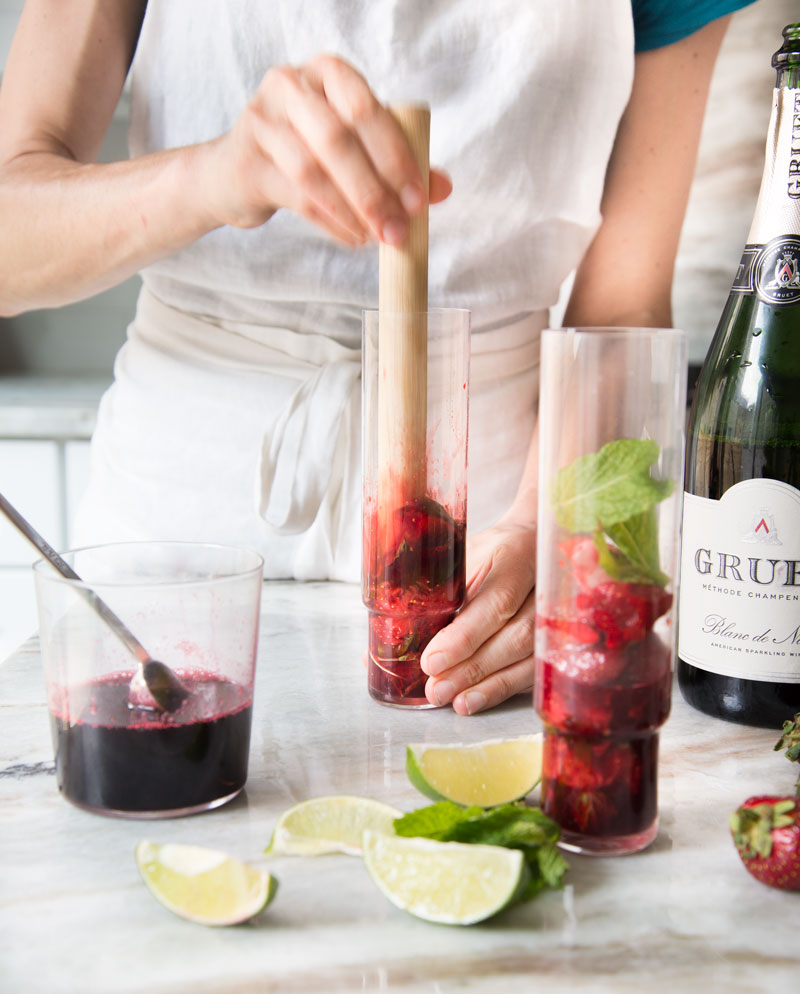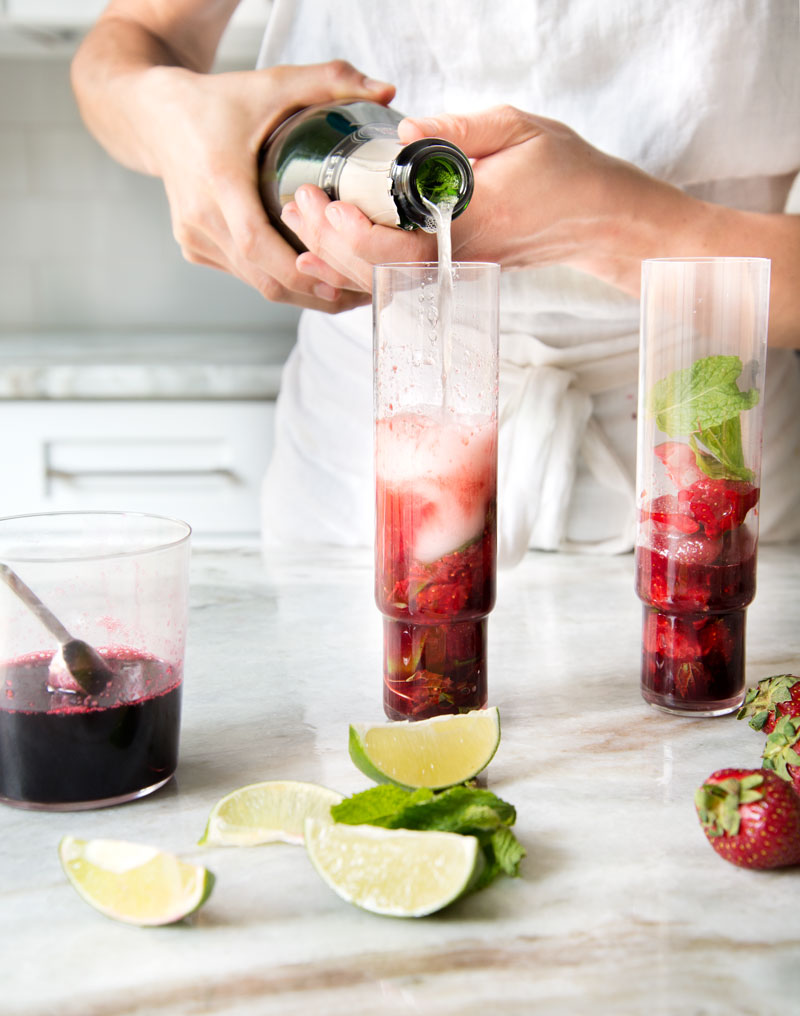 Cheers and Happy Friday!
Strawberry Hibiscus Sparkling Cocktail
Per glass
3 to 4 strawberries, halved or quartered if large
5 to 6 mint leaves
2 lime wedges
2 to 3 tablespoons hibiscus syrup, more or less to taste
Chilled prosecco, cava, or other sparkling wine (white or rose)
Add the strawberries, mint, lime wedges, hibiscus syrup to a glass. Use a muddler to crush the strawberries, mint, and lime wedges. Top with sparkling wine. Taste, adding more mint, lime, or hibiscus syrup to taste. Enjoy!
Hibiscus Syrup
1 cup water
2 tablespoons honey
3 tablespoons dried hibiscus flowers
Bring 1 cup of water to a boil. Add the honey and hibiscus. Turn off the heat. Cover and steep 15 minutes. Strain.