On this spring day in late-April, with mixed feelings, I bid farewell to Brooklyn to embark on a new adventure. After nearly 15 years of renting, I'm very happy to write that we finally have a place to call our own. We bought a rowhouse in Philadelphia's Fishtown neighborhood. The property includes a tiny backyard, which provides just enough room to grow some herbs and, perhaps, a tomato plant or two. I'm excited to finally have some outdoor space after a decade of apartment living.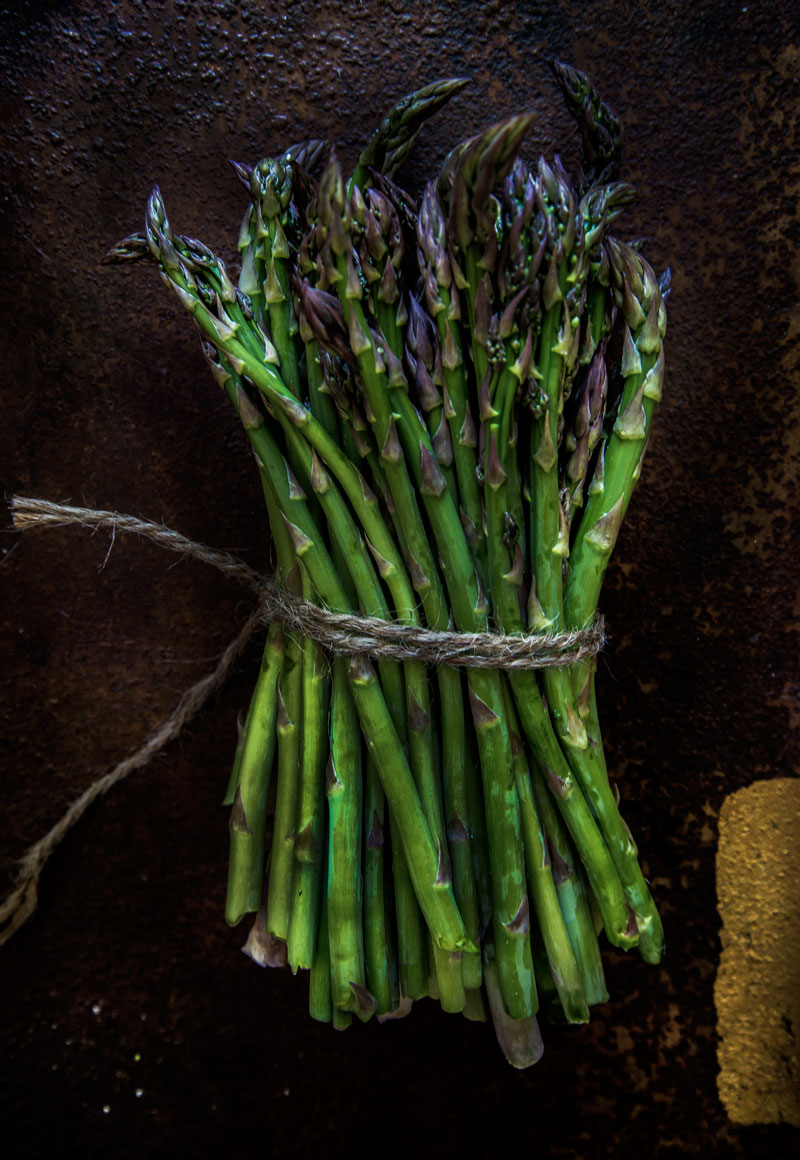 After moving around quite a bit over the past several years — Washington, D.C. to Chicago, back to D.C., then to Brooklyn, and now Philadelphia — I'm ready to stay put for a while. Anyone out there from Philly? Recommendations on favorite spots to eat, farmers' markets, grocery/food stores, or anything else off interest?
So now, YAY, asparagus! Is it just me or do you get excited about the season's first asparagus?
This is a super easy asparagus preparation that's bursting with flavor.
 Sauteed asparagus topped with boiled eggs that have been mashed with extra virgin olive oil, red wine vinegar, shallots, Spanish chorizo, and smoked paprika. Just boil the eggs and then mash them with the back of a fork, add the rest of the ingredients to the mashed eggs, and spoon over the asparagus. Use a smoky Spanish chorizo, hot smoked Spanish paprika, and a good amount of extra virgin olive oil (a staple in my kitchen, we go through EVOO like water). The red wine vinegar lends the dish a welcome punch of tanginess.
Makes for a perfect Sunday spring brunch.
I prefer thinner asparagus stalks for this dish. They're very tender and cook in no time…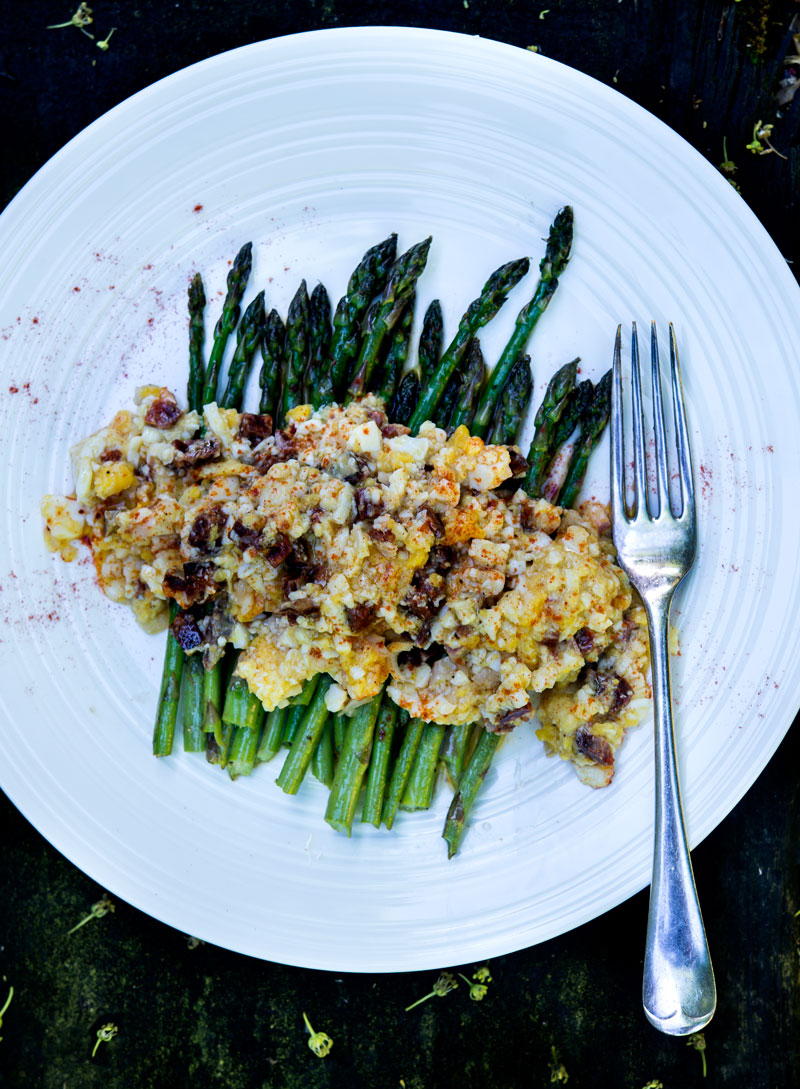 Asparagus, Eggs, and Chorizo
 Slightly adapted from The Tasting Table via David Bazirgan, Dirty Habit, San Francisco
4 cups of water
1 1/2 teaspoons salt
1 tablespoon white wine vinegar
2 large eggs
1/4 cup plus 1 tablespoon extra virgin olive oil
1 1/2 tablespoons red wine vinegar
2 tablespoons diced Spanish chorizo
1 tablespoon finely diced shallot
freshly ground black pepper
large pinch of hot smoked Spanish paprika
1 1/2 pounds asparagus, woody ends snapped off
Prepare an ice water bath. Next, in a medium saucepan, add the water, 1 teaspoon salt, white wine vinegar, and eggs. Bring to a boil. Once the water comes to a boil, remove the pan from the heat and let sit for 4 minutes. With a slotted spoon, transfer the eggs to the ice water bath to stop the eggs from cooking. Once cool, peel the eggs.
In a medium bowl, smash the eggs with the back of a fork. Stir in 1/4 cup of olive oil, the red wine vinegar, chorizo, and shallot. Season with salt and pepper, and smoked paprika. Stir to incorporate.
Heat the remaining tablespoon of olive oil in a medium skillet. When hot, add the asparagus stalks, season with salt, and sauté a couple minutes per side until tender but still crisp. Alternatively, you can grill (or sauté) thicker asparagus stalks.
Arrange the asparagus stalks on a plate. Top with the egg mixture and a sprinkling of paprika.
Serve with crusty French bread.